Butter Martini Garnishing Tips
29 Sep 2011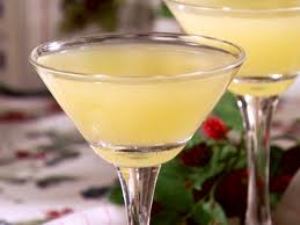 A butter martini can be the perfect choice of drink to serve on any special occasion. This rich and smooth buttery drink can be garnished in a variety of ways. Here I am going to describe some of the exotic garnishing ideas to enhance the look and taste of this exquisite drink.
Most of the garnishes for the butter martini drink are readily available at grocery stores. If you want to use fruity garnishes, then you will require certain kitchen tools like paring knife, vegetable peeler etc. The stirrers would also be essential to place the garnishes in proper position.
Exotic Butter Martini Garnishing Ideas
Cookie Garnish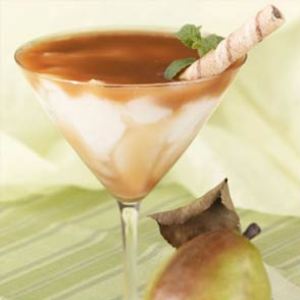 A cookie garnish perfectly suits the richness of butter martini. To decorate the drink with cookie garnish, you may add a dollop of chocolate cream on the martini and place a Pirouline cookie inside the martini glass. Alternately, you can use chocolate or vanilla flavored wafers to place over the glass. The crunchy wafers would act as a compliment for the creamy butter martini drink.
Pumpkin Butter Garnish
A dollop of pumpkin butter can be served as garnish, for the butter martini drink, when you prepare it for Halloween celebration. Place a nice spoonful of pumpkin butter on top of the martini glass or let the pumpkin butter float on the drink, while you serve. You may consider pumpkin infused liqueur to include in the drink for adding a nice orange color and strong pumpkin flavor.
Candy Garnish
The soft and sugary candies can also be a perfect garnish for the butter martini. Drop few candies in the martini drink or pierce through a stirrer to place in the glass or place on the glass rim by making a small slit on its surface.
Useful Tips for Butter Martini Garnishing 
Instead of cookie garnish, you can also different chocolate garnishing ideas to decorate the butter martini.
While using flavored butter as a garnish, use chilled butter and serve immediately, before the butter starts melting.
Use candies in different colors to have a vibrant look of the butter martini.
To use fruity garnishes, choose fleshy fruits like apple, pear, peach, mango etc for best result.
With all these garnishing ideas and tips handy, be confident to serve butter martini for your next cocktail party and get prepared to enjoy the evening amidst lots of praise and appreciation.
powered by ifood.tv
Image Credit: cocktailsdrinkrecipes.com , recipiegossip.blogspot.com , bridalbarsdblog.com , martinimaidens.wordpress.com 
Butter Martini Garnishing Tips