Tomato Martini Garnishing Tips
27 Sep 2011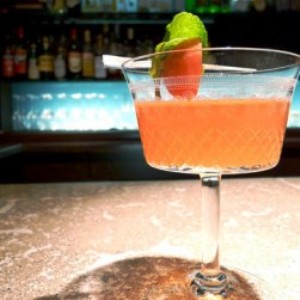 The bright red colored tomato martini is a treat to everyone, even without any garnish. However, you can make it more attractive, by adding a few exotic garnishes. Here are few useful garnishing ideas and tips to serve this on any special occasion.
Keep handy a few useful kitchen tools like a vegetable knife, melon baller, paring knife, vegetable peeler, grater etc, as these will be required for cutting and shaping the garnishes. Also, a bunch of stirrers or toothpicks would be essential for securing the garnishes on top of the  martini drink.
Easy Tomato Martini Garnishing Ideas
Basil Garnish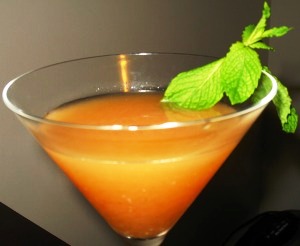 A fresh sprig of basil can be the ideal garnish for a tomato martini. Place the basil sprig inside the martini glass or place few fresh basil leaves on the drink to float. You can also sprinkle chopped basil leaves to have a strong fresh flavor. You should also add some amount of basil liqueur to blend into the martini.
Cheese Garnish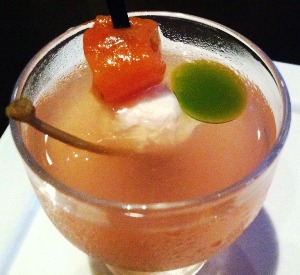 A cube of cheese or a cheese ball can be used as a garnish for the tomato martini drink. Place the cheese piece inside the drink or pierce through a stirrer along with few cherry tomatoes to place on the glass or inside the drink. You can also crumble your favorite cheese on the drink or muddle cheese into the martini, for better result.
Watermelon Garnish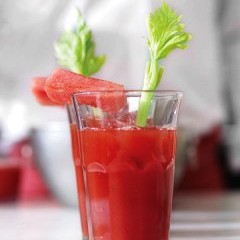 The red colored watermelon is a perfect match for the red colored tomato martini. You can cut the watermelon in wedges, slices, cubes, or balls to use as a garnish for decorating the martini drink. To prepare these garnishes, you should first cut the watermelon in half and next, with a sharp paring knife, cut the halves into thin slices or fine wedges. A melon baller can be used to scoop out watermelon balls for placing in a stirrer as garnish.
Easy Tomato Martini Garnishing Tips
Thoroughly wash the basil sprig and pat dry with paper towel, before you use as garnish. You can substitute basil with mint or coriander or parsley, as per your choice.
Watermelon garnish tastes best, when frozen. However, you can use them as chilled.
Tomato garnish is one of the commonly used garnishes for tomato martini. You can cut the tomato in various methods  to prepare the garnish.
Keep the garnishes in a place safe from wind or heat to retain the freshness.
When you apply all these garnishing ideas and tips to serve your tomato martini, it is definitely going to be a successful project.
Image Credit: wcrz.com , papawow.com , mauitime.wordpress.com , suzanneneve.wordpress.com 
Tomato Martini Garnishing Tips