Peach Martini Garnishing Tips
23 Sep 2011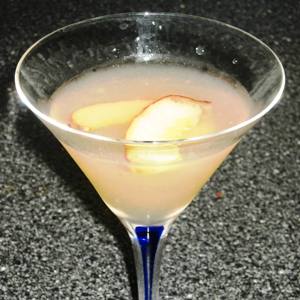 It is very important to learn about the garnishing tips and ideas, when you are going to serve a sophisticated drink like peach martini. As you might already know, lemon or lime is a common garnish for almost every type of drinks. However, you also have other fabulous choices to garnish the peach martini drink. Let us look into those options.
However, before that, you should keep handy certain useful kitchen tools, to cut the garnish accordingly. A sharp paring knife and a vegetable peeler – these two items are most import for preparing the garnishes. Additionally, you might require the stirrers or toothpick for securing the garnishes on the drink.
Attractive Peach Martini Garnishing Ideas
Peach Garnish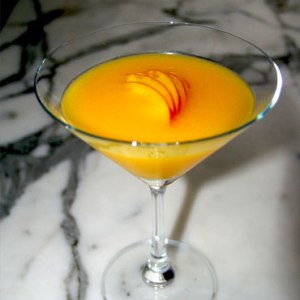 Peach is the most suitable choice of garnish for the peach martini. You can cut a peach, in wedges or slices or in any other nice shapes to use as the garnish. Discard the seeds from the center and place on the glass rim by cutting a slit on the outer part of the fruit. Thinly cut peach slices can easily be floated on the drink. You may use small sized cookie cutter to prepare various shapes with peach. Place this on the drink by piercing through a stirrer.
Rosemary Garnish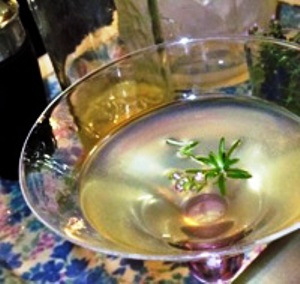 The fresh sprig of rosemary is another favorite choice to garnish your peach martini drink. You may add few drops of rosemary liqueur while preparing the drink or can muddle fresh rosemary leaves into the peach martini. To garnish with rosemary, let a sprig or few leaves float over the drink. Alternately, you can pierce the sprig in a stirrer with few cherries, to place inside the martini glass.
Chili Garnish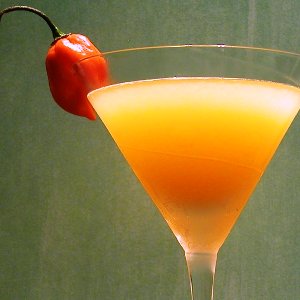 The chili peach martini is a special choice of martini for those, who enjoy the taste of hot chili. Use a Serrano or Thai chili to muddle in the peach martini after removing the seeds. To garnish, use a red chili to make a slit on the surface. Attach the chili on a sugary rim of the martini glass.
Useful Peach Martini Garnishing Tips
Use fresh and firm peach to prepare the garnish.
Wash the rosemary herbs thoroughly and pat dry with a paper towel, before using as garnish.
While using the chili garnish, adjust the quantity of chili, according to your taste.
Apply these useful tips and ideas, to serve peach martini on any special occasion and enjoy lots of appreciation.
Image Credit: jacjewelry.blogspot.com, thesweetesttemptations.blogspot.com, bnbfinder.com, somanyrecipes.com 
Peach Martini Garnishing Tips