Cheese Martini Garnishing Tips
23 Sep 2011
The cheese martini is one of the exotic martini drinks, which is not commonly available in many bars and restaurants. If you want to prepare this fabulous drink at home, then you should also learn how to garnish the drink properly. The easy and common way to garnish a cheese martini is by using cheese-stuffed olives. However, there are several other ways to deck up this gorgeous drink. Read on to learn about these exclusive garnishing ideas.
Exotic Cheese Martini Garnishing Ideas
Tomato Garnish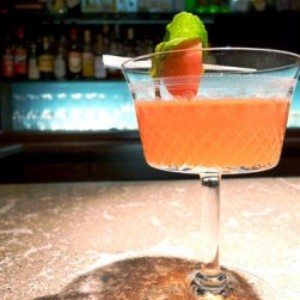 Tomato is a perfect choice of garnish for the cheese martini. Muddle few roasted cherry tomatoes into the drink, at the time of mixing. Strain the drink in chilled martini glass and garnish with tomato slice. You can also pierce the cherry tomatoes in a stirrer along with few basil leaves and place on the glass as a garnish. Learn various tomato garnishing ideas to apply for garnishing the cheese martini drink.
Prosciutto Garnish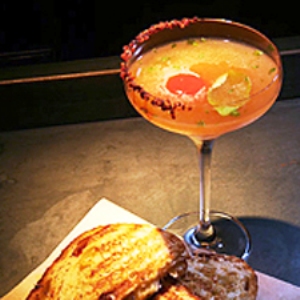 The grilled cheese martini with prosciutto garnish is one of the delicate choices of martini. To garnish this way, you will require just adding a piece of prosciutto on the martini drink. You can also pierce few prosciuttos in a stirrer to place in the drink. For extra delicacy, rim the martini glass with crispy Serrano ham.
Meyer Lemon Garnish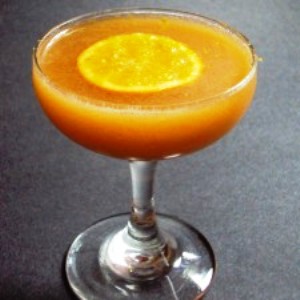 The Meyer lemon can be used as a garnish, when you use Meyer lemon juice and cheese to prepare the cheese martini. Muddle the goat cheese or blue cheese along with the Meyer lemon juice and mix with the other ingredients of martini. Strain the drink on a chilled martini glass and place a slice of Meyer lemon to float on the drink. You can follow the usual lemon garnishing ideas to prepare different types of Meyer lemon garnishing.
Important Cheese Martini Garnishing Tips
Always use fresh and firm cherry tomatoes for garnishing purpose.
To add basil leaf garnishing, wash the herb thoroughly and then pat dry with paper towel.
Prepare the lemon garnishing at the time of serving the drink. Otherwise, the lemon might lose the fresh aroma.
With all these useful garnishing ideas and tips, you are surely going to be successful in your project of serving cheese martini for any occasion. Have an array of garnishing ideas ready for your guests, so that they can select garnishes according to their taste.
Image Credit: chocolateandcouture.blogspot.com, wcrz.com, thepulsemagazine.onsugar.com, mixpoursip.com 
Cheese Martini Garnishing Tips