Citrus Martini Garnishing Tips
22 Sep 2011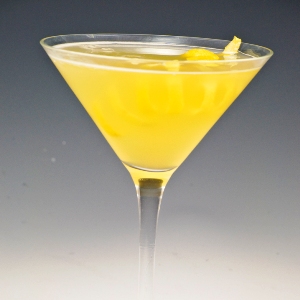 Citrus martini is a favorite choice for the martini lovers. There are several ways, by which you can garnish a citrus martini drink. However, here you will find some of the most useful ideas and tips on garnishing this favorite citrus drink. Read on to learn more.
To prepare the attractive looking garnishes, you will require certain regular kitchen tools like vegetable peeler, sharp paring knife, melon baller, grater etc. Also, keep few stirrers handy for securing the garnish on the martini drink.
Attractive Citrus Martini Garnishing Ideas
Orange Garnish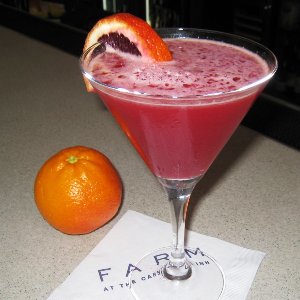 A piece of orange slice is the ideal choice of garnish for the citrus martini. You can use different types of orange garnishes like orange wheels, orange wedges, orange half-moons, orange peel spirals etc to garnish this fabulous drink. You can also substitute orange with lemon or lime and can use varieties of lemon or lime garnishes to decorate the martini.
Watermelon Garnish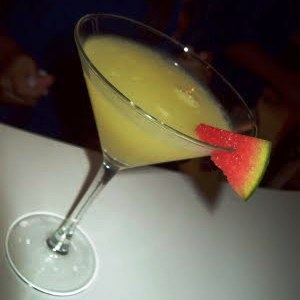 A watermelon ball or a watermelon wedge perfectly is matches in contrast with the bright lemony color of the citrus martini. You can learn to prepare various types of watermelon garnishing ideas to deck up the drink. Use a melon baller, to scoop up few watermelon balls, skew them in a stirrer and place inside the martini glass for a dramatic look.
Lavender Garnish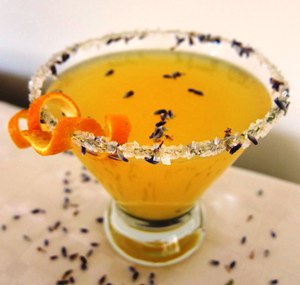 The lavender garnish adds a beautiful flowery aroma to this favorite citrus drink. You can use dry lavender flower to crumble over the drink or place one dried lavender flower on the drink with the help of a stirrer. Fresh lavender leaves can also be used to provide similar aromatic flavor to the citrus martini drink.
Cherry Garnish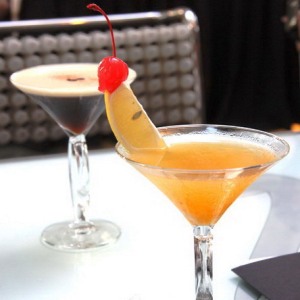 The simplest way to garnish your citrus martini is to place a cherry inside the martini glass. The alternate choices of cherry garnishes are – placing a cherry on the glass rim or attaching few cherries on a stirrer to place on the drink. You can also make it more innovative by shaping the cherry into a flower.
Rosemary Garnish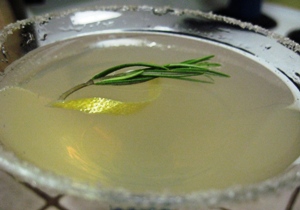 A fresh sprig of rosemary is another way to garnish the citrus martini. For extra flavor, you can muddle few rosemary leaves while preparing the drink. You can also, sprinkle chopped rosemary leaves over the martini, just before serving. Mint and basil – are also quite favorite choices for garnishing the citrus martini drink.
Useful Citrus Martini Garnishing Tips
Whenever you prepare any citrus garnish, avoid too much handling of the fruit, as this might cause the garnish to taste bitter.
For herbal garnishing choices, ensure that the herb you are using is thoroughly cleaned. Wash the herb in cold running water and pat dry with paper towel before using as garnish.
Always chose fresh and firm fruits to prepare the garnish. Even if the fruit is a day old, it will not produce same result.
Prepare the garnishes, just before you serve the drink. This will ensure fresh taste and aroma of the garnish.
Always have an array of fruit garnishing choices for serving your favorite martini drink, so that your guests can select their favorite garnishing and can really appreciate the drink.
Follow these exclusive ideas and tips on garnishing citrus martini to throw your next cocktail party and be ready, for winning lots of acclamation.
Image Credit: moninstore.com, blog.plumpjack.com, vanessabarradas.blogspot.com, fragrantvanillacake.blogspot.com, what2seeonline.com, drinkinabox.org 
Citrus Martini Garnishing Tips