Strawberry Martini Garnishing Tips
22 Sep 2011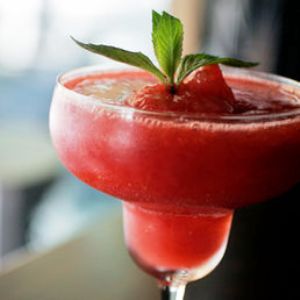 The strawberry martini is a perfect drink for any get together. If you want to deck up this special drink, then here are few choices of garnish. Go through these gorgeous strawberry martini garnishing ideas and tips to offer a fabulous drink to your guests.
To prepare the garnishes for strawberry martini, you will require few common kitchen tools like peeler, zester, grater, paring knife etc. A bunch of stirrers or a pack of toothpicks will be needed for securing the garnish on the drink.
Gorgeous Strawberry Martini Garnishing Ideas
Strawberry Garnish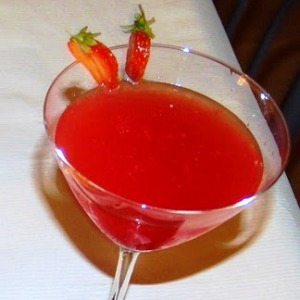 Strawberry is the favorite garnishing choice for the strawberry martini drink. You can prepare different types of strawberry garnishes to decorate the martini glass. On the other hand, a large, whole strawberry can also be a gorgeous choice, when you want a quick garnish. Pierce the strawberry on a stirrer, attach on the glass rim, or float on the drink.
Cherry Garnish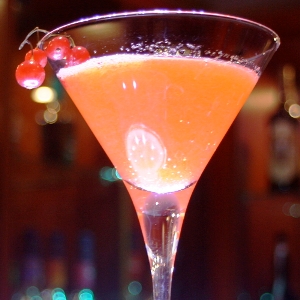 The bright red color of cherry garnish matches perfectly with the red colored strawberry martini. Place a single cherry or bunch of cherries on the glass rim. You can also skew few cherries in a stirrer to put inside the drink. For quick garnishing purpose, drop few cherries in the drink.
Lemon Basil Garnish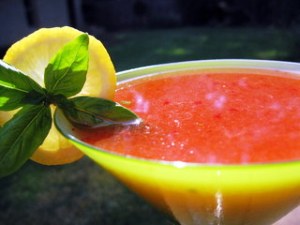 A fresh lemon slice and a fresh basil sprig – is one of the right combinations to garnish the strawberry martini drink. Use these choices together or separately, according to the availability. You can also use various types of lemon garnishes like lemon slice, lemon wedge, lemon half-moon, lemon spiral etc. To enjoy extra lemon-basil flavor, squeeze fresh lemon juice and muddle fresh basil leaves, while preparing the drink.
Rosemary Garnish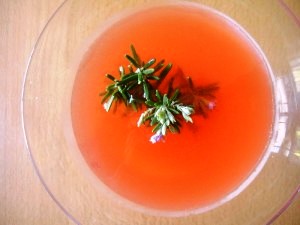 Rosemary is often used to garnish strawberry martini. Use fresh rosemary sprig to place inside the glass or float few rosemary leaves directly on the drink. The contrast color combination of rosemary and strawberry makes the drink look more attractive.
Whipped Cream Garnish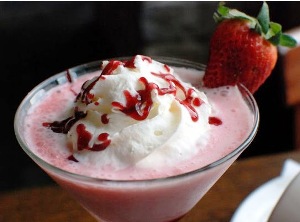 A strawberry martini with whipped cream garnish is most favorite to many people. Prepare the strawberry martini and place a big dollop of whipped cream in the middle of the drink. Drizzle few drops of strawberry syrup on top of the cream, if you want to make it look more romantic. You can also place a whole martini on top of whipped cream.
Important Strawberry Martini Garnishing Tips
Use fresh and firm strawberries, when you prepare the strawberry garnish. For best effect, use fresh strawberry garnishes. However, if you want to store the strawberry garnishes, place inside the frozen zone of your refrigerator.
When you use fresh herbs to garnish the strawberry martini, make sure to wash off the dirt and dust thoroughly. Rinse the herbs in cold running water and then pat dry with paper towel, before using as garnish.
Other than the above-mentioned garnishes, you can also use orange, kiwi, grapes, pomegranate etc to decorate the strawberry martini. Cut the orange or kiwi in fine slices to place on the glass rim. Drop few grapes or pomegranate kernels into the drink.
It is most important to have innovative ideas, when you go for garnishing any drink including the strawberry martini. Experiment with various unique ideas on garnishing and find out which suits best with the drink. Please do not forget to share your gorgeous garnishing ideas here.
Image Credit: bigtrain.com, gourmandonthego.blogspot.com, vinotek.is, realfoodtulsa.blogspot.com, thebubblygirl.com, teamsuperkawaiipop.blogspot.com 
Strawberry Martini Garnishing Tips