Blueberry Martini Garnishing Tips
22 Sep 2011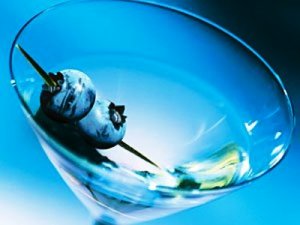 The purple colored blueberry martini is a fabulous choice of drink for any personal event. You can give it a truly gorgeous look, by adding different types of garnishes. In this blog, I am going to share some of the popular garnishing ideas and tips for decorating the blueberry martini drink.
A sharp paring knife, vegetable peeler, grater, zester etc are most required kitchen tools for preparing the blueberry martini garnish. A pack of toothpicks or a bunch of stirrers is also essential for securing the garnishes over the drink.
Popular Ideas on Blueberry Martini Garnishing
Blueberry Garnish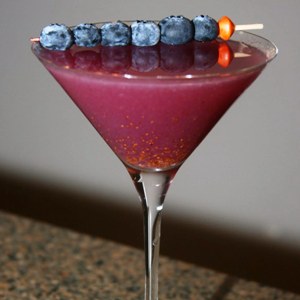 The blueberry garnish is a popular choice of garnish for the blueberry martini drink. Make a slit on the surface and attach on the glass rim or float the blueberries directly over the drink. You can also use stirrer or toothpick to pierce through 3-4 blueberries and place inside the martini glass. To make it most attractive, add multiple choices of berries like strawberry, raspberry, blueberry etc to prepare the garnish.
Lemon Garnish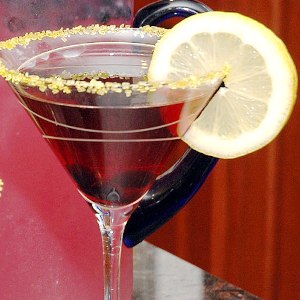 A variety of lemon garnishing is also common with blueberry martini. Cut the lemon in wedges, slices, wheels etc to place as garnish. Substitute lemon with lime or orange, according to availability.
Acai Berry Garnish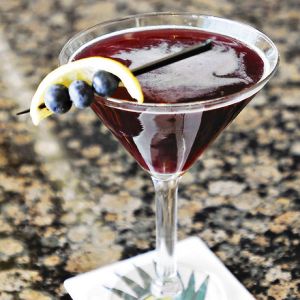 Acai Berry is almost similar type of berries like blueberries and it is extremely beneficial for our health. Take 5-6 acai berries to pierce through a stirrer. Place the stirrer inside the martini glass. To make it simple, directly put the acai berries on the drink.
Basil Garnish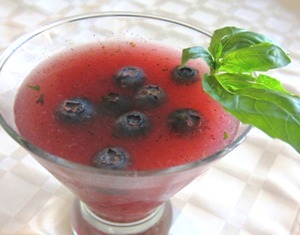 A fresh basil sprig or few basil leaves can be used as garnish for the blueberry martini drink. For strong flavor, chop the fresh basil and sprinkle on top of the drink.
Mint Garnish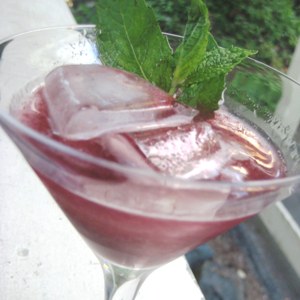 Mint is another favorite choice of garnish for the blueberry martini. Choose big sized mint leaves to place inside the glass or float on the drink. Chopped fresh mint leaves can be sprinkled on top of the drink, just before serving.
Useful Blueberry Martini Garnishing Tips
Fresh blueberries are best choice for garnishing purpose, but you can use the frozen ones also. The frozen blueberries add an exotic touch to this gorgeous drink.
While preparing lemon or lime garnishing, be careful of handling the lemon or lime. Extra rubbing on the outer surface of the lemon or lime, can turn it to be little bitter. This will damage the taste of the martini.
When you are using fresh herbs as garnish, ensure that the herbs are clean. Wash the herbs in running cold water and drain. Pat dry the herbs with paper towels to use for garnishing.
Use the above-mentioned martini garnishing ideas and tips to decorate your blueberry martini drink. Next time you arrange a martini evening, make sure to offer an array of garnishing for the drink.
Image Credit: lodgeatmooseheadlake.com, laocfood.blogspot.com, projects.eveningedge.com, tucsoncitizen.com, garlicandseasalt.blogspot.com, thewhat-ifsyndrome.blogspot.com
Blueberry Martini Garnishing Tips