Orange Carving Ideas
9 Sep 2011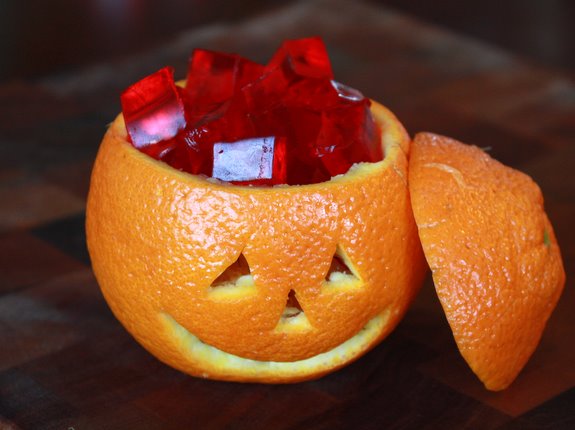 Orange carving is easy. It is not merely added as a garnish, but can be eaten as well. It lends a nice fragrance to any dish. An orange, a knife and just loads of imagination is all that you require for carving an orange.
Things Needed for Carving Orange
Sharp knife
Orange fruit (bruise-free)
Simple Orange Carving Ideas
Buy fresh, firm and evenly-colored oranges. Wash them properly and dry them quickly using paper towels.
Decide which dish will you decorate will the carved orange. The aspects of that very dish may be incorporated into your orange carving design. For instance, if you are supposed to carve an orange for a Halloween-special dish, then you may carve Jack-o-lantern designs on the orange. If the carved oranges are to be used for regular dishes, spirals and flowers will look good.
The design to be carved must first be drawn on a paper and then traced onto the orange. Keep in mind that it is easier to achieve designs with longer lines as compared to finer swirls or letters on oranges. Also, if you want the flesh of the orange to show in your carving design, you will have to dig deep through its thick peel.
Use the tip of the sharp knife to carve the design on an orange in order to achieve a neat design. Begin with creating shallow incisions before digging deep. Be careful, as spurting orange extracts may sting your eyes.
Add the dish to the serving plate and garnish it with the carved out orange. Spread orange wedges in a fan-like manner across the plate. This will further enhance the carved orange.
Enjoy the meal. The dish enhanced with orange carving will definitely serve to be the centre of attraction. Save the orange peels for potpourri.
Image credits : petitelefant.com
Orange Carving Ideas