Seasoning For Lentil Soup - How To Tips & Ideas
17 Aug 2011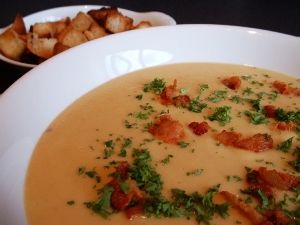 A simple lentil soup can be converted into an exotic one, by using the appropriate seasonings. The homemade lentil soup is the ultimate choice of comfort food for many for the rainy and breezy afternoons. Here I am going to share some of my favorite seasoning for lentil soup, which you would also love to taste.
Favorite Seasoning for Lentil Soup
Indian Seasoning for Lentil Soup
Lentil soup is a common preparation in Indian cuisine and it is prepared by adding different seasoning in different parts of the country. To make your soup tangy and spicy, add the seasoning of cumin seeds, coriander powder, chili powder, salt, garlic powder, onion powder, and garam masala – the combination of cloves, cardamoms, cinnamon etc. Add fresh green chilies to enhance the flavor and serve warm.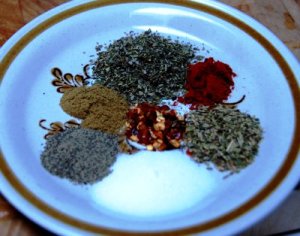 Italian Seasoning for Lentil Soup
The Italian seasoning for lentil soup also offers fabulous taste and flavor to the soup. The usual ingredients are bay leaf, fresh rosemary, oregano, and thyme, along with salt and freshly ground black pepper. While serving you can add extra seasoning of fresh thyme sprigs or freshly chopped parsley or chopped green onions, with a topping of crispy bacon, if desired.
Mexican Seasoning for Lentil Soup
The lentil soup with chipotle chili is a gorgeous Mexican recipe of lentil soup. The seasoning includes chopped onions, sliced celery, minced garlic, chipotle chili sauce, chopped and roasted poblano chili, tomato paste, cumin powder, thyme, salt, and freshly ground black pepper. Adjust the quantity of chipotle chili and poblano chili, according to your taste, as it can produce too much heat. Garnish the soup with freshly chopped cilantro or coriander.
All these gorgeous seasoning ideas are truly delicious for the lentil soup. However, if you have nothing ready in hand, then just squeeze fresh lime juice and season with salt, and freshly ground black pepper. This simple seasoning for lentil soup too, can create a magic to your taste buds.
Image Credit: ifood.tv, msdewberrys.blogspot.com
Seasoning For Lentil Soup - How To Tips & Ideas