Seasoning For Macaroni And Cheese-How To Tips & Ideas
16 Aug 2011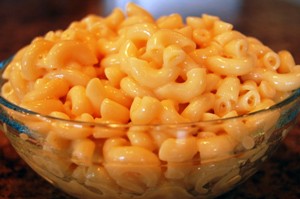 You can enjoy varieties of the popular American comfort food, Macaroni and cheese, by adding different seasonings to your dish. There are unlimited ways to season this dish to meet your particular taste. Here are some of the easiest macaroni and cheese seasoning ideas, with which you can add a zing to this cheesy comfort food!
Easiest Seasoning for Macaroni and Cheese
Italian Seasoning for Macaroni and Cheese
Italian seasoning is one of most popular and easy seasonings for macaroni and cheese. To prepare this seasoning at home, combine equal parts of basil, thyme, rosemary, marjoram, and oregano. Store this in an airtight container so that you can use it for various Italian dish preparations besides mac-and-cheese. To season the macaroni and cheese, simply sprinkle this seasoning before placing inside oven.
Southwestern Seasoning for Macaroni and Cheese
To add a typical Southwestern flavor to your mac-and-cheese, you need to season it with hot sauce, mustard powder, freshly diced tomatoes, and cumin. Adjust the quantity of the seasoning ingredients according to your personal preference. Add all the seasoning to the macaroni and cheese sauce before pouring it over the noodles. Place the prepared dish inside the oven to bake and enjoy!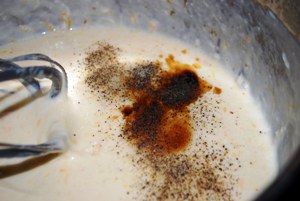 Taco Seasoning for Macaroni and Cheese
You can season your mac-and-cheese with taco seasoning! Buy a packet of readymade taco seasoning from your grocery store or prepare at home by combining chili powder, onion powder, garlic powder, dried oregano, paprika, crushed chili flakes, black pepper, cumin powder, and sea salt. Store this mix in a cool place, so that you can use it later. Season your macaroni and cheese with this taco mixture and add ground beef, pepperoni, or chorizo as topping.
If you do not have anything on hand to season the macaroni and cheese, then a pinch of grated nutmeg can work as a seasoning for macaroni and cheese. Even few drops of Tabasco sauce is another option for macaroni and cheese seasoning. Thus, you can use almost any type of normal or even unconventional seasoning to liven up your plate of macaroni and cheese.
Image Credit: brittanysrecipes.blogspot.com, noraisinsonmyparade.com
Seasoning For Macaroni And Cheese-How To Tips & Ideas