Seasoning For Lasagna-How To Tips & Ideas
12 Aug 2011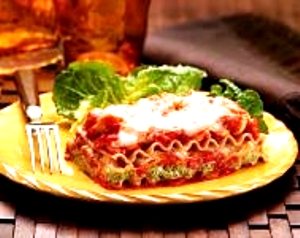 Do you want to know about various ideas on seasoning for lasagna – here you will find the answer. Lasagna is quite a popular Italian preparation and most of its taste and flavor depends on the seasoning, you are using. The authentic Italian seasoning goes perfect with the lasagna, but you can make certain modifications to the list of ingredients to bring unique flavor. Read on to learn more about the interesting ideas on lasagna seasoning.
Interesting Ideas on Seasoning For Lasagna
Simple Italian Lasagna Seasoning
The simplest form of Lasagna seasoning is also the most authentic one. This seasoning includes dried herbs like basil, oregano, marjoram, and sage. This seasoning can be stored in airtight container for 4-5 months. For added flavor, you can use a combination of fresh herbs along with the dried herbs mix to season your lasagna.
Rich Flavored Lasagna Seasoning
In addition to the basic seasoning, you can add certain more herbs and spices to give a rich flavor to the lasagna. Thus, you can include rosemary, garlic powder, and onion powder to the basic Italian seasoning along with salt and pepper. You can also use freshly minced garlic and onion instead of dried powders in liberal quantity, so that you can enjoy a strong garlic-onion flavor in your lasagna.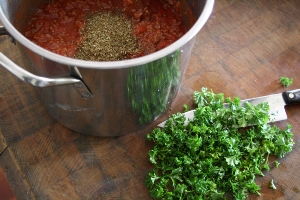 Greek Lasagna Seasoning
You can prepare delicious Greek lasagna at home quite easily without even searching for any unknown seasoning spices. The Greek lasagna uses lot of cheeses like parmesan cheese, feta cheese along with chopped onions, diced tomatoes, ground cinnamon, milk, cornstarch, salt, and pepper. Sprinkle the seasoning in between each layers of lasagna while assembling. This cheesy and spicy Lasagna is something different from the usual one.
All these are quite simple and quick ideas on lasagna seasoning, which anybody can try at home to prepare lasagna in a variety of tastes and flavors.
Image Credit:  ifood.tv, pleasenotepaper.blogspot.com 
Seasoning For Lasagna-How To Tips & Ideas