Seasoning For Crab Cakes-How To Tips & Ideas
12 Aug 2011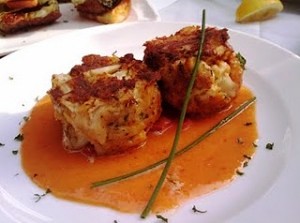 Crab cakes are hot favorite to my family and whenever I prepare these, I like to use a new type of seasoning for crab cakes. Different types of seasoning offer different flavors to this dish and make it more attractive and palatable to everyone. Here I am going to share some of these incredible crab cakes seasoning ideas, which can enhance the culinary value of crab cakes to the extreme.
Seasoning For Crab Cakes
Maryland Crab Cakes Seasoning
This seasoning is authentic to Maryland and you can too, prepare at home sitting at any part of the world. The main ingredients are mayonnaise, brown mustard, chopped onion, chopped celery, paprika, and saltine crackers. In a bowl, combine all these ingredients with crabmeat and shape up the crab cakes. Though it is a simple one, you can enjoy the typical taste and flavor of crabmeat blended with onion, celery, and mustard.
Bold Crab Cakes Seasoning
The bold crab cakes seasoning offers a bold taste and beautiful appearance to the usual crab cakes. The seasoning includes mayonnaise, egg whites, Dijon mustard, Worcestershire sauce, Tabasco sauce, fresh lime juice, chopped parsley, minced scallions, paprika or chili powder, pepper, and salt. Mix these ingredients in desired quantity with crabmeat and breadcrumbs. Shape into crab cakes and cook in any method.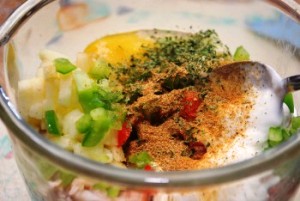 Indian Crab Cakes Seasoning
Spice up your crab cakes with some exotic Indian spices and enjoy a completely different taste. The spices are curry powder, chopped green onions, minced hot green chili, minced garlic, minced ginger, chopped cilantro, freshly ground pepper, and salt. Add these to crab meat, egg white, and breadcrumbs. Combine all the items thoroughly. Shape up in oval and deep fry, for best result.
All these are my favorite ideas on seasoning for crab cakes. I think, you are also going to love these and try at home. Find some popular sauces for crab cakes and enjoy with your family.
Image Credit: marylandmeals.com, applecrumbles.com 
Seasoning For Crab Cakes-How To Tips & Ideas