Spanish Salad Dressing Ideas
11 Aug 2011
Spectacular and sumptuous, Spanish salad dressings are loaded with flavors that stays with you for long. Hearty, wholesome, and very versatile, these toothsome Spanish salad dressings ideas are droolworthy enough to turn your most insipid fare into decadent suppers. Besides, they are easy to stir up and bring a smorgasbord of flavors to the table.
Top 10 Spanish Salad Dressing Ideas
1. Spicy Sour Salad Dressing
Lightly spiced, this exotic sour rice wine dressing is packed with sesame oil, honey, rapeseed oil, a pinch of sea salt, and tangy rice wine vinegar. Perfect with a warm veggie salad!
Simple yet exotic, red wine vinegar dressing pairs up excellently with mixed green and tuna salad and doesn't take more than 10 minutes to whip up.
3. Bean Salad Vinaigrette
This dressing mixes ingredients of diverse flavors and textures while garbanzo and kidney beans gives this robust dressing an extra kick.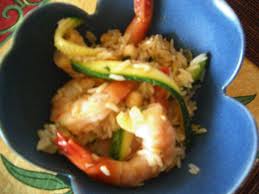 Nothing compares to a delicious homemade citrus vinaigrette packed with white wine vinegar, frozen orange juice concentrate, fresh parsley, lemon peel, orange peel, and vegetable oil.
This citrusy orange dressing is the ultimate crowd-pleaser. Knocked with fresh orange juice, olive oil, balsamic vinegar, salt, and pepper, this yummy dressing can be drizzled over your favorite 'salat' for a slightly different twist.
6. Fennel Dressing
Garlic, Pernod, fennel, and sea scallops add a fresh spin to this zesty dressing that also combines olive oil, pepper, and lemon juice.
Red onions and dry mustard paste give this simple dressing its unbeatable flavor. Sugar, vinegar, and canola oil adds a rich touch to this luscious dressing.
8. Pomegranate Dressing
Truly exotic, this spectacular dressing combines garlic, lemon juice, olive oil, and pomegranate molasses that lend a surprising depth to your rich 'salat'.
A mixture of mint, red onion, fresh garlic, white wine vinegar, and olive oil, this refreshing dressing sparks up the flavor of any bland salad.
10. Tomato Dressing
To make this fuss-free dressing, simply combine tomatoes, extra virgin olive oil, apple cider vinegar, garlic, sea salt, mixed pepper, and paprika and voila! You have a tangy, rich tomato dressing at your disposal.
These simple delicious Spanish salad dressings are easy to whomp up and makes for a fantabulous inclusion to your fare. Just drizzle it over your favorite raw or cooked Spanish salad and devour.
Image Credits: ifood.tv
Spanish Salad Dressing Ideas