Seasoning For Paella-How To Tips & Ideas
11 Aug 2011
To prepare a gorgeous plate of paella you will require a long list of ingredients, but the seasoning for paella plays an important role to make the dish such an incredibly delicious experience. You will get to buy readymade paella seasoning in most of the supermarkets, but to mix the seasoning by yourself is something exciting. Moreover, it is also going to make your paella extremely palatable and enjoyable. In this article, you are going to find some easy ways to season the paella  at your kitchen.
Easy Seasoning for Paella
Simple Paella Seasoning
The simple paella seasoning is the easiest to start with. It includes garlic powder, smoked paprika powder, corn flour, black pepper powder, cloves, salt, and saffron. Make the proportion of ingredients as per your taste. You can also store this dry seasoning in an airtight container for 2-3 months.
Tomato Paella Seasoning
The inclusion of tomato, gives a nice taste and beautiful color to your paella. So, you can prepare your seasoning for paella with garlic powder, onion powder, tomato powder, cloves, bay leaves, salt , and saffron. In case, you do not have tomato powder, use fresh tomato puree to combine with the mix, before using to the paella.
Rosemary Paella Seasoning
The herb rosemary has a distinct aroma, which blends perfectly with the spices used in paella seasoning. Use rosemary in fresh or dried – any form, to prepare the seasoning, along with smoked paprika powder, white pepper powder, onion powder, garlic powder, salt, and saffron. You can also substitute these ingredients with the fresh counterpart and that will no way be less tasty than the dry mix.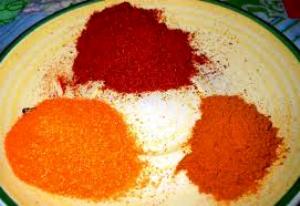 Gourmet Paella Seasoning
If you want to make the paella a gourmet dish, then you should use fresh herbs and spices. Here the list of spices and herbs is as long as the list of other ingredients. You will need cayenne pepper, paprika, cumin powder, pimento, saffron threads, bay leaves, freshly chopped parsley, thyme sprigs, garlic, onion, tomato, and lemon juice. All these spices and herbs will make the paella, more rich in taste and flavor.
With all these exciting but easy ideas on seasoning for paella, you must feel like trying of your own. So, get ready for your grocery shopping to buy the required items and serve a gorgeous and aromatic paella dish on the dinner table.
Image Credit: ifood.tv, foodsoftheworld.activeboards.net 
Seasoning For Paella-How To Tips & Ideas