German Salad Dressing Ideas
10 Aug 2011
As if bratwurst, roulade, and other hearty fare weren't enough, German cuisine brings to your table a yummy assortment of mustardy, sauerkraut loaded, vinegary salad dressings that are a real treat for the foodies. Light, flavorful, and highly appeasing, these dressings go well with almost anything and don't take more than 10 minutes to rustle up. Scroll down these impressive German salad dressing ideas to pick your favorite.
Top 10 German Salad Dressing Ideas
Simple yet sumptuous, this typical German recipe happily blends milk and sweetener with white wine vinegar, onion, and a jerk of yummy seasoning.
2. Dill Salad Dressing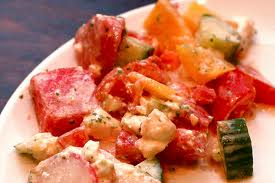 This delectable dill salad dressing is one recipe worth hunting down. Goaded with vinegar, lemon juice, shallot, dill, salt, and pepper, this popular dressing is worth a smack.
What better way to perfect your salad than with this creamy, earthy-flavored potato salad dressing, undeniably Germany's most favorite meal.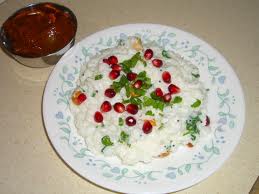 This classic German yogurt dressing is studded with chopped chives and parsley and whisked with gobs of mustard, and a dash of limejuice.
5. Sour Cream Salad Dressing
Delectable potatoes tossed in tangy sour cream salad dressing makes for a scrumptious treat. Just don't forget to put in an extra jerk of paprika for some added heat.
The piquant Dijon mustard makes for a flavorful addition to innumerable salads and spruces up the richness of your German sides fares like nothing else.
If you like rich and velvety dressings, you will surely love this yummy dressing—sophisticated and rich, this delectable dressing also has a hint of sweetness about it.
8. Condensed Milk Dressing
Thick condensed milk, dry mustard, and malt vinegar—beautifully compliment crunchy lettuce and potatoes, the star in all German salads.
9. Hot Bacon Dressing
Smoky, rich flavor of bacon melded with the zesty cider vinegar makes this dressing absolutely delish. Just toss in your favorite greens and devour!
10. Vinegar Dressing
Spark up your salads with this light, fresh, zesty vinegar salad dressing that adds a yummy bite to your bland salads.
Creamy, sweet, or tart, you can make your pick from these aforementioned German salad dressings to dazzle your salads.
Image Credits: ifood.tv
German Salad Dressing Ideas