Indian Salad Dressing Ideas
9 Aug 2011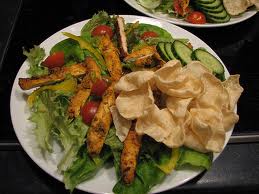 Tasty, tempting, and tropical, these hearty Indian salad dressing packs in a perfect blend of flavors and ingredients that are so delish that you can't really stop yourself from tossing it into all kinds of dishes. Made with a multitude of spices, the rich, velvety, curry-flavored dressings carries a distinctive, delicate flavors of their own and are refreshingly different and  unlike anything you have tasted before. Pick your inspiration from these Indian salad dressing ideas and get creating your own distinct Indian vinaigrette.
Top 10 Indian Salad Dressing Ideas
1. Citrus Yogurt Dressing
Spruce up your 'kachumber' with this creamy, tangy citrus yogurt dressing that adds a refreshing touch to your raw salad.
2. Spicy Salad Dressing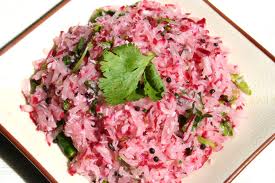 This zesty dressing crammed with aromatic, flavorful spices lends a distinct flavor and some heat to your Indian salads.
3. Cumin-Lime Dressing
Cumin seeds add crunch to this tangy dressing that pairs well with almost any Indian salad.
4. Tangy Cucumber Dressing
Simple yet lively, this tangy cucumber dressing is really delectable. The cucumber adds a savory crunch to this tangy dressing.
5. Buttermilk Dressing
Sour, satisfying, and mildly-spiced this delectable dressing is a breeze to whip up and makes for a yummy alternative to yogurt dressing.
6. Mango Dressing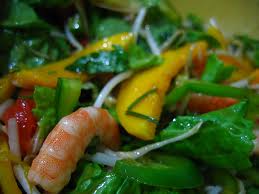 This creamy, juicy, fruity dressing sprinkled with lime zest gives a beautiful finish to your summery salad.
7. Green Chili Dressing
Add a zesty dimension to your boring veggie salad with green chili dressing. Warm and fiery hot, this delectable dressing isn't meant for the faint-heart.
8. Ginger-Lime Dressing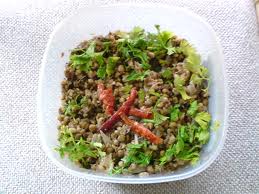 This ginger-lime dressing is a yummy way to spice up your garden-fresh raw salad.
9. Tangy Dressing
Tickle your taste buds with the tangy dressing that teams up well with fruit salad.
10. Tamarind Dressing
It's hard to think of Indian food with its dash of tamarind tart-sweetness. Just drizzle this dressing over your favorite veggie salad or use it as a dip with your favorite potato wafers.
These flavorful Indian salad dressings make for delicious indulgences. Drizzle your favorite dressing over your salad and enjoy a mouthful of spicy, tangy bite.
Image Credits: ifood.tv
Indian Salad Dressing Ideas