Mediterranean Salad Dressing Ideas
9 Aug 2011
Rustle up a quick treat with these sensational Mediterranean salad dressing ideas that adds savor to every morsel. Aromatic, flavorful, and totally tantalizing, these sumptuous dressings are inviting enough to get your tummy growling. From deep, dark, woodsy flavors to something warm and bright, these Mediterranean-style dressings are pure relish and so very addictive. Roundup your meals with these easy Mediterranean salad dressings and get everyone wowing!
Top 10 Mediterranean Dressing Ideas
1. Mediterranean Garden Salad Dressing
A hot, pungent, flavorful dressing, the luscious Mediterranean-style inspired vinaigrette makes for a delish inclusion to your feisty veggie salad.
2.  Feta Cheese Salad Dressing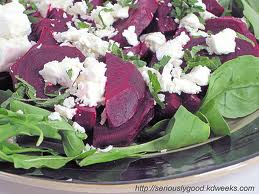 Strong and a tad-bit briny, the creamy feta cheese dressing pairs well Mediterranean sundried tomato salad.
3. Mint Tea Salad Dressing
Simple, sumptuous, and easy-to-make, this bona fide dressing incorporates garlic, lemon juice, virgin olive oil, tea bags, lemongrass and spearmint and agave nectar or honey.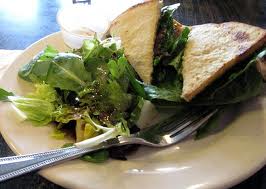 Whisk in the olive oil, lemon juice, garlic clove, and yummy seasoning for a rich, perfect, juicy Mediterranean dressing.
 5. Pomegranate Dressing
A splash of pomegranate juice, the crunch of pomegranate seeds, and a dash of limejuice makes this delectable Mediterranean-style dressing droolworthy.
Simple, creamy, and bursting with flavors, this Middle Eastern Dressing makes a delish pair with sumptuous Mediterranean salad.
7. Lemon and Caper Dressing
Enriched with tangy lemon juice and zesty capers, this delicate looking vinaigrette makes for incredibly luscious addition to your salads.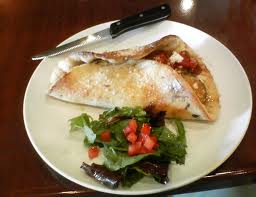 This creamy, sumptuous, herby dressing goes well with Mediterranean flavors and gussies up the side salad like nothing else.
9. Spicy Sweet Mediterranean Vinaigrette
This spicy, sweet vinaigrette melds in contrasting flavors of sweet raisins, honey, carrot juice, and red hot peppers.
10. Tahini Dressing
This tahini based dressing serves as a delicious accompaniment with Mediterranean-style chickpea salad and is a wonderful dip in its own right.
Aromatic, bright, and loaded with deep flavors, Mediterranean styled dressings are too yum for anyone to pass up. Now you don't have to rush to Italy, Greece, or Turkey to get a taste of Mediterranean cuisine. With these exciting ideas, you can rustle up the magic of Mediterranean cuisine.
Image Credits: ifood.tv
Mediterranean Salad Dressing Ideas