Celebrate Indian Independence Day @ iFood.tv!

9 Aug 2011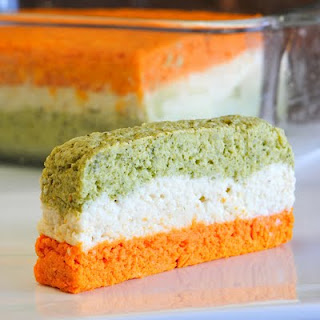 "Share Your Favourite Dish That Signifies the Idea of Freedom"

15th August, India's Independence Day is soon approaching and like every year it's the time to ignite patriotism and joy.
We all have celebrated this day in your schools and colleges. The day, or I must say the entire week prior to I- Day was markedwith fun filled activities, competitions and what not…..
Why not let's live this day together again and celebrate India's 65th Independence Day at ifood.tv.
So, let's relate our independence, our freedom, with one of our most liked food item. It can be a dish or a drink and can belong to any cuisine.
So, here is what you have to do: Give the name of the food item which signifies Independence and also write why and how it does so. Becreative, colorful and if you want share the recipe too.

So what are you waiting for??? Just get set go...
Image Credit- julesfood.blogspot
Celebrate Indian Independence Day @ IFood.tv!