Mexican Salad Dressing Ideas
8 Aug 2011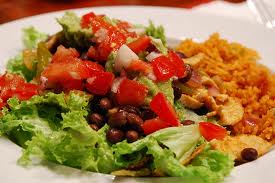 Whether it is crispy cilantro, creamy avocado, or zesty honey-lime — foodies can feast their heart out on some scrumptious, chunky, and fiery hot salads with these toothsome Mexican salad dressing ideas. Incorporating dozens of ingredients and flavors, not to forget, gobs of spices, Mexican salad dressings are deliciously different from anything you have ever tasted. Perfect for sumptuous dinner nights, nothing can really beats the delight of gorging on freshly made Mexican salad. Now rustle up your favorite salad in a snap with these easy Mexican salad dressings.
 Top 10 Mexican Salad Dressing Ideas
Fiery hot jalapeños, syrupy honey, flavorful olive oil, and tart limejuice make this yummy honey lime dressing extra special.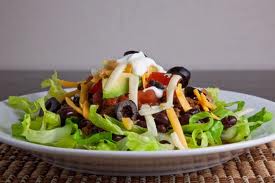 A creamy, gooey avocado dressing made from fresh, ripe avocados, lemon juice, hot sauce, olive oil, and seasonings. Add a jerk of ground chile peppers for some heat.
3. Tomato, Red Onion, and Avocado Dressing
This savory, rich tomato-red onion-mushroom dressings packs a delectable punch and makes a zesty addition to your Mexican salads.
4. Pomegranate Lime Dressing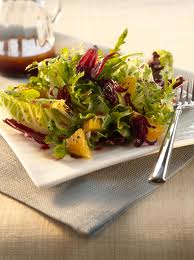 For all its fruity, tangy zestiness, pomegranate lime dressing is surprisingly easy to stir up and makes for a sumptuous addition to Mexican salad.
5. Creamy Mexican Salad Dressing 
Chock up your tacos with yummy Tex-Mex salad tossed in gooey, tangy-hot creamy Mexican salad dressing.
6. Mexican Sour Cream Dressing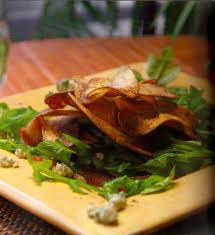 Whip the wonder of Tex-Mex in your kitchen with the creamy, vinegary Mexican sour cream dressing that makes the perfect addition to your favorite chicken salad.
Tasty, tangy, and full of zest, tomato dressings double up as both dressing and dip. Just spoon some tomato dressing in your nachos or drizzle it over your favorite salad for a lively-kick of health-boosting tomatoes.
8. Creamy Cilantro Tomatillo Dressing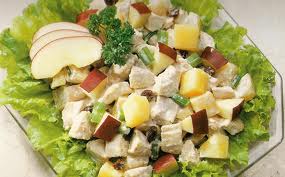 Serve your Mexican salad with creamy cilantro tomatillo dressing that whisks in low fat buttermilk, mayo, yogurt, jalapeno, cilantro, tomatillos, and seasoning.
9. Mexican Caesar Salad Dressing
Give a Mexican twist to your boring Caesar salad with this creamy, cheesy, toothsome dressing.
10. Sundried Tomato Dressing
Sundried tomato dressing makes for an excellent addition to your tortilla salads and makes for a yummy accompaniment to other Tex-Mex delights as well.
Fresh, filling, and flavorful, these easy Mexican salad dressings make for a delightful add-on to your boring salads.
Image Credits: ifood.tv 
Mexican Salad Dressing Ideas