Chinese Salad Dressing Ideas
5 Aug 2011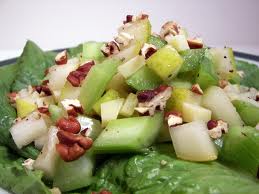 Forget the dim sum and prawn rolls and whip up a delectable Chinese fare with these tongue-tickling Chinese salad dressings. Delicious, flavorful, and absolutely irresistible, the spicy, saucy, sweet, and sour Chinese-inspired dressings will have you guttling on every morsel in the plate. Here are some of the most delectable Chinese salad dressing ideas, just drizzle your veggies, chicken, potatoes, or seafood salads with these easy additions and enjoy a bon appetite! 
Top 10 Chinese Salad Dressing Ideas
This deliciously low-fat dressing doesn't compromise on its flavor. Zesty, zingy, and totally gingery, this yummy dressing makes for a wonder addition to your salads.
2. Soy Sauce Dressing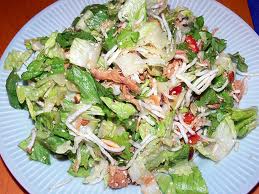 Soy sauce dressing is the perfect vinaigrette to drizzle over your chicken salad. Sizzling, sumptuous, and extremely gratifying, this easy-to-make is worth a shot.
This classic homemade vinaigrette recipe melds in wine vinegar, olive oil and delectable herbs and makes for a dainty addition to your regular salads.
4. Peanut Dressing
Creamy peanut butter, rice vinegar, soy sauce, molasses, anchovy paste, cilantro, onion, and fresh herbs go into this lip-smacking peanut dressing.
5. Rice Vinegar Dressing
This zesty Chinese dressing makes for great addition to pork tenderloins and cucumber salad and comes without any unnecessary frill and fancy.
6. Creamy Szechuan Dressing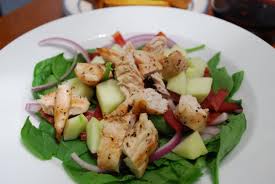 Create your own homemade version of the classic Szechuan dressing with soy sauce, peanut oil, mayonnaise, Dijon-style mustard, and sesame oil.
Pep up your chicken and noodle salad with this spicy, hot chili dressing perfect for jazzing up the mellowness of the meat.
8. Bok Choy Dressing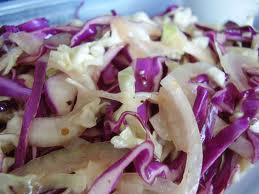 Dazzle up your dinner fare with the feisty and flavorful bok choy dressing, zestful enough to last in your memories for long.
9. Oriental Dressing
Who doesn't love a spicy sweet dressing drizzled over their favorite salad? Bursting with flavors, this Oriental-style salad dressing promises to leave your palate with an unforgettable smack.
10. Red Wine Vinegar Dressing
To help add some jazz to your boring pepperoni salad, try this spicy sweet red wine vinegar dressing.
Simple yet sumptuous, these easy Chinese dressings are the best ways to add some flavors to your boring meals.
Image Credits: ifood.tv
Chinese Salad Dressing Ideas