Vegetarian Salad Dressing Ideas
5 Aug 2011
Just because we like meats and seafood to occupy the center stage in our dinner tables doesn't mean our vegetarian friends have to starve out. Rich and robust, we bring to you a whole slew of vegetarian salad dressing ideas that will even get the most hardcore carnivores craving for a bite. These hearty, tasty vegetarian dressings would ensure that you don't miss your meat in any way and your vegetarian friends have something to nibble upon as well. All you need is a few luscious ingredients to jazz up the flavor of your vegetables. For more inspiration on easy vegetarian salad dressings, read on.
Top 10 Vegetarian Dressing Ideas
Loads of balsamic vinegar, virgin olive oil, Dijon mustard, honey, garlic, salt and pepper goes into this warm, tangy dressing, which is just perfect for your pasta salad!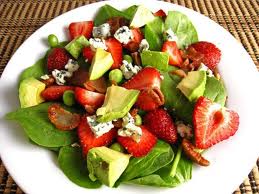 The quick and easy tahini goddess dressing is one delish way to spice up your mixed green salads and enliven your vegetarian platter.
Tempt your taste buds with this tantalizing raspberry vinaigrette complete with raspberry vinegar, olive oil, vegetable oil, pure maple syrup, Dijon mustard, fresh tarragon, and salt.
4. Miso Salad Dressing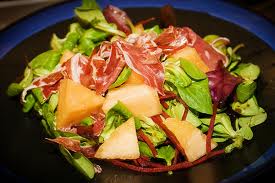 Try this Asian-style salad dressing with your regular vegetarian salad and see its taste go up enormously.
5. Vegan Caesar Salad Dressing
Tasty, filling, and chock-full with flavors, this creamy vegan Caesar salad dressing stocks up on ingredients like  garlic, lemon juice, vegetarian Worcestershire sauce,  onion powder, Dijon mustard, olive oil, and a dash of salt.
6. Vegan Thousand Island Dressing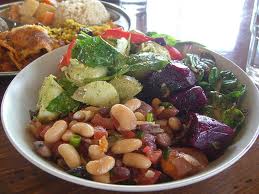 Whether you need a dressing to dazzle up your insipid salads or something yummy to go with your finger-foods, Vegan Thousand Island dressing is the ultimate dressing to go for.
7. Easy Asian Vinaigrette
This easy Asian-style vinaigrette makes for a great addition to your party nibbles and salads, and brings to your plates a touch of Oriental flavor.
8. Fat-Free Vinaigrette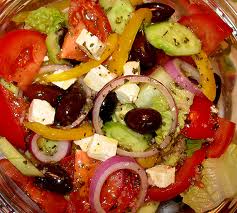 For all the weight watchers out there who prefer to keep away from greasy, mayo-laden salads, this fat-free vegetarian vinaigrette is a great option.
9. Orange Sesame Dressing
Just the thought of toasty sesame seeds floating on a light orangey drip is good enough to get ourselves drooling. An interesting dressing for sure.
10. Apricot Basil Salad Dressing
Nutty, herby, and slightly sweet, this yummy apricot basil salad dressing can be used as both vegan and vegetarian dressings that any day makes for a sinful indulgence.
Now only if you thought that vegetarian fare is boring, these easy vegetarian salad dressings are likely to ward off this impression for good.
Image Credits: ifood.tv
Vegetarian Salad Dressing Ideas