French Salad Dressing Ideas
5 Aug 2011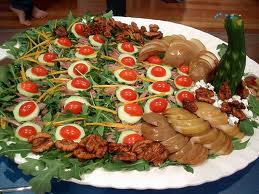 Bring in the magic of French cuisine to your table with these exciting French salad dressing ideas. These hearty, healthy, and highly appeasing French dressings can brighten up your salads like nothing else. All you have to do is add an extra jerk of seasoning to get your dressing just right. The quintessential French dressing is usually loaded with lemon juice, olive oil, garlic, pepper, dry mustard and more. However, if you wish to go a little more creative with your salad dressings, then the easy French salad dressing would leave you with some inspiration.
Top 10 French Salad Dressing Ideas
1. Creamy French Salad Dressing
Olive oil, lemon juice, sugar, paprika, dry mustard and pepper makes a zesty combo — made more delectable with an additional dollop of sour cream.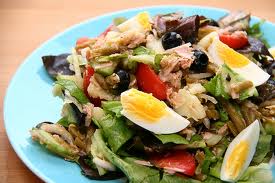 Whipping up a magic with French dressing is no daunting task. All you need is a handful of garlic cloves, a tablespoon of olive oil, and wine vinegar each, and a dash of fresh seasoning.
This tomato based French salad dressing is wonderfully refreshing to the palate. Packed with condensed tomato soup, vinegar, salad oil, dry mustard, seasonings, and sugar, this yummy dressing is a must-have!
4. Apple Vinaigrette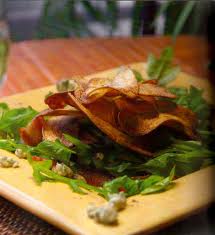 Fruity, tart, and wholesome, this classic apple vinaigrette, finished with Dijon mustard, olive oil, apple cider vinegar, apple juice, shallot, and seasoning add a fresh twist to your Japanese salad.
5. Maple Balsamic Dressing
Nothing beats this gratifying salad dressing made with extra-virgin olive oil, balsamic vinegar, maple syrup, Dijon mustard, garlic clove, and seasoning.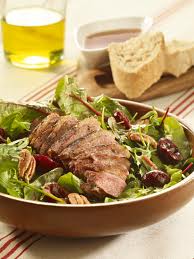 Rich, smooth, and mouth-watering delicious, sour cream dressing uses loads of fresh sour cream, mustard powder, red wine vinegar, and generous jerk of seasonings.
7. Blood Orange Dressing
Matured flavors of extra virgin olive oil, blood orange juice, champagne vinegar, honey, spicy brown mustard, and seasoning its carefully developed taste.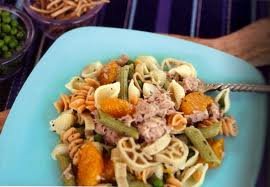 Faintly sweet and cheesy, the flavorful Caesar dressing whisks in a perfect blend of  garlic, Dijon mustard, Vinegar, mayonnaise, olive oil, lime juice, and seasonings.
Bright and strong, this tart, quick-to-make vinaigrette brings in complex flavors to your French salad.
 10. Cottage Cheese Dressing
This simple, straightforward, no-fancy dressing whips in non-fat cottage cheese and low-fat buttermilks, thereby bringing both health and taste to your table.
Sweet, sharp, and mildly fragrant, these French salad dressings whips up a magic with their bountiful taste and texture.
Image Credits: ifood.tv
French Salad Dressing Ideas