Greek Salad Dressing Ideas
4 Aug 2011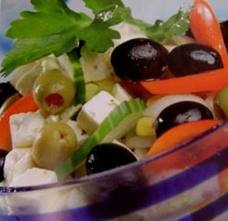 A salad lover had rightly said, "There is no salad like Greek salad." Forget dolmades, souvlaki, and tzatziki! Now play up your supper fare with luscious 'horiatiki salata' drizzled with flavorful Greek salad dressings. A heavenly blend of olive oil, white vinegar, fresh lemon juice, dried whole oregano, and garlic, you could pass on these delectable dressings as dips too. Trail this list of Greek salad dressing ideas and belly up for a flavorful fiesta, a la Greek style!
Top 10 Greek Salad Dressing Ideas
1. Balsamic Greek Salad Dressing
Rustle up this quick, warm, balmy Grecian salad dressing using balsamic vinegar, Dijon mustard, garlic, olive oil, and pepper.
2. Creamy Dressing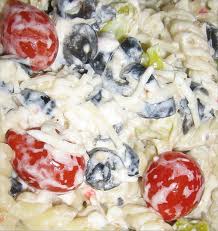 Enjoy your classic Greek salad with this tasty, creamy dressing whipped up using mayo, red-wine vinegar, plain yogurt, and sesame oil.
Show off your culinary expertise with these easy to make citrus dressing that pairs well with Greek-style tuna salad.
4. Mediterranean Dressing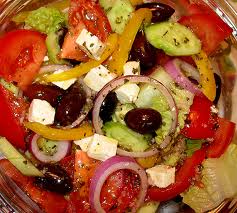 This Mediterranean-inspired delicious dressing packs in a flavorful combo of olive oil, lemon juice, garlic, and delicious seasoning.
5. Blue Cheese Dressing
Create your own wonder-salad using blue cheese dressing that any day makes for an excellent accompaniment with mixed greens and yogurt salad.
Treat your taste buds to something really sumptuous with this Greek-inspired spicy cucumber dressing. Fresh, crunchy cucumbers combined with spicy mayo vinaigrette lend the right amount of flavor and heat to any side dish.
7. Yogurt Greek Dressing
Bring in the goodness of yogurt to the table with this zingy, creamy classic yogurt Greek dressing that blends in Greek yogurt, flaked sea salt, Dijon mustard, olive oil, and seasonings.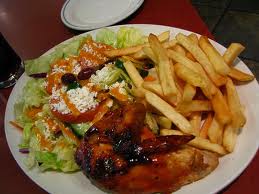 Inspired from the Greek-style, this flavorful oregano dressing is easy to whip up and tastes absolutely divine when devoured with colorful mixed-veg salad.
9. Lemon Tofu Dressing
This versatile dressing melds in the contrasting flavors of lemon and tofu and leaves your palate with a zesty zing.
Nothing beats this classic Greek style vinaigrette when it comes to sampling something really basic but sumptuous. A zesty addition to your 'horiatiki salata' any day!
Pick your favorite from the aforementioned Greek salad dressing ideas or create your own traditional vinaigrette, a la Greek style. Just remember to use the freshest of ingredients and use mild, mellow flavors.
Image Credits: ifood.tv
Greek Salad Dressing Ideas