Italian Salad Dressing Ideas
4 Aug 2011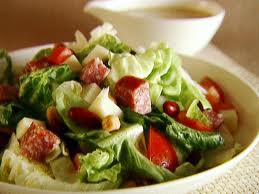 If the mention of Italian food conjures up mental images of pastas, lasagnas and risottos, then these Italian salad dressing ideas would leave you pleasantly surprised! Simple, sumptuous and sinful, Italian dressings come packed with zestful additives that can turn your salads from plain boring to super-sensational. Flaunt your culinary skills with these regional and traditional Italian salad dressings and get all your guests 'wowing'! For further inspiration on easy Italian salad dressings, trail the write-up.
Top 10 Italian Salad Dressing Ideas
Salad greens tossed in mellow mayo dressing makes for a sinful indulgence! Enjoy this light, creamy Italian dressing, complete with red wine vinegar, mayonnaise, onion, sugar, and Italian seasoning.
2. Olive Garden Italian Dressing
Olive garden Italian dressing boasts of a whole slew of delectable ingredients—red wine vinegar, olive oil, corn syrup, dry Pectin, Romano cheese and fresh herbs, and makes a wonderful accompaniment with mixed greens.
Cream cheese, garlic powder, vinegar, vanilla, and lime zest adds a luscious tang to this creamy Italian salad dressing. However, it is best to go with fat free cream cheese lest you do not wish to pile on extra pounds.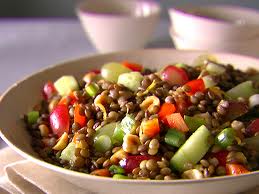 Tangy, tasty, and totally healthy, this deliciously tart, light and bright dressing packed with Dijon mustard, lime juice, white wine vinegar, olive oil, and seasoning tastes heavenly when tossed  with crunchy salad leaves, pine nuts and capers.
Loaded up with fresh parsley leaves, basil, lemon juice, garlic cloves, Dijon mustard, lemon peel, and olive oil, this yummy basil pesto vinaigrette pairs up excellently with your pasta dishes.
6. Herbs and Garlic Dressing
Nothing peps up your pasta more than this simple, zesty, garlicky dressing complete with garlic, fresh herbs, and olive oil. Bay leaf makes for an aromatic, flavorful addition to this toothsome dressing and helps to mellow the bite of garlic. Perfect topping for grilled veggies!
7. Yogurt Dressing
This creamy, delectable dressing whips in whole-milk yogurt, a dash of Dijon mustard, a pinch of cumin, some dill, balsamic vinegar, and orange juice. A sensationally healthy tasty dressing for sure.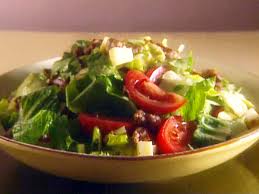 It is hard to think of any Italian fare without its customary oregano. This highly aromatic dressing packs in top-quality fresh oregano herbs, olive oil, garlic, pepper, and olive oil.
9. Dill Dressing
Prepare your favorite Italian seafood salad in a snap with this easy-to-make, simple and scrumptious dill dressing. Chock-full of mayo, yogurt, lemon juice, dried dill seeds, and fresh seasoning, this palatable dressing is one to die for.
10. Tomato Dressing
Although tomato doesn't really form a part of Italian cuisine, you can always stir up a delicious tomato dressing to complement your linguine and salads.
Try any of these Italian salad dressing ideas and engorge in the sinful delight of Italian cuisine.
Image Credits: fitforafeast.com, japanesefoodsguide.blogspot.com, radortothescene.com, delicious-cook.com, foodnetwork.com
Italian Salad Dressing Ideas