Popular Swiss Chard Dressing
3 Aug 2011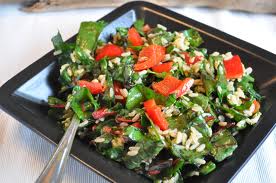 Whether planning a Sunday brunch or a lazy supper, Swiss chard dressing could liven up your fare like nothing else. The robust and rich chards that often come with thick, green leaves and fleshy stalks are delectable enough to deserve a dish of their own. The very earthy, grassy flavor of this spring-veggie is enough to whet up a great appetite and transform your bland greens to gorgeous salads.  Know all about how to make Swiss chard dressing in the write-up below.
Top 10 Swiss Chard Dressing Ideas
1. Maple Dijon Dressing
Whip up a warm, flavorful Swiss chard dressing in no time with syrupy maple and  piquant mustard dressing that would leave you with a tasty-tangy smack.
2. Marcona Almond Dressing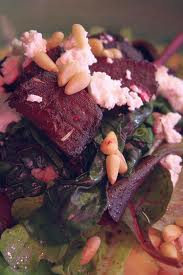 Marcona almonds, olive oil, honey, and sherry vinegar makes an excellent combo. Try this dressing with tossed Swiss chard salad that is likely to send your appetite on an overdrive!
3. Lemon Dressing
Nice, light, zesty, and summery, lemon does wonders to the succulent Swiss chard, enhancing its flavor and bite enormously.
4. Tahini Dressing
Green or rainbow, the creamy Tahini vinaigrette complements almost all kinds of Swiss chards and makes for a surprisingly versatile addition to your greens.
The crumbly, strong, irresistible, melt-in-your-mouth blue cheese dressing adds a rich, creamy texture to your Swiss chard salad.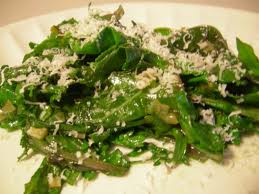 Just spoon some sour cream dressing over your Swiss chard and enjoy a delicacy that is not only yummy, but also extremely healthy.
7. French Honey Dressing
Totally inspired by the French, this yummy dressing pairs well with sautéed Swiss chard salad.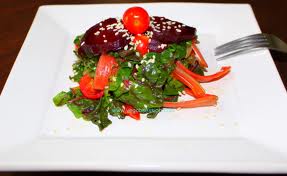 This exceptionally yummy dressing combines cider vinegar, dry mustard, sea salt, sugar, olive oil, celery seed, whole black pepper, and red pepper flakes.
9. White Wine and Miso Dressing
This delectable dressing dilutes vinegar, honey, yogurt, and olive oil and is any day a great addition to your chards.
10. Tarator Dressing
This ubiquitous dressing pairs up well with Swiss chard salad leaving it with a nice, tangy, flavorful taste and essence.
The luscious, tongue-tickling Swiss chard dressing is hands-down the best way to appease your starved tummy.
Image Credits: jodiburke.com, vegobsession.com, casualgirlcuisine.wordpress.com, ifood.tv
Popular Swiss Chard Dressing