Popular Parsnip Dressing Ideas
3 Aug 2011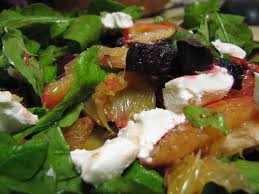 If you hate the thought of dining  on onmashed, roasted, or crisp parsnips, then fret not, for we bring you some yummy ways to serve these bulky, beige roots. Parsnip dressing complements most of your side dishes and lends a sophisticated texture and feel to the whole dish. Nutty, peppery, and mildly sweet, you can work out a whole slew of dressings, right from traditional to something new, using  parsnips. Without testing your patience any further, we present you a whole range of ideas on how to cook parsnips.
Top 10 Parsnip Dressing Ideas
1. Aquavit Dressing
Tonight, pass on the boring soups and stews and instead load your plates with hearty potato and parsnip salad drizzled with aquavit dressing. A low fat, zesty salad dressing, this onion, caraway, vinegar, aquavit, and mayo spiked vinaigrette is the one to die for.
2. Honey Mustard Dressing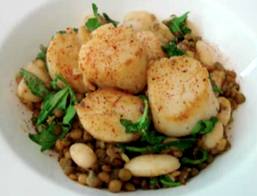 Bursting with flavors, the classic honey mustard dressing makes a zesty accompaniment with crispy parsnip pancakes.
Nothing beats this bright, flavorful, and very citrusy orange dressing when it comes to talking of a simple yet sinful parsnip dressing.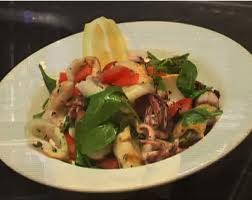 Add a dash of extra tang to your parsnip apple salad with this zingy lemon dressing. This quick and easy dressing combines lemon, mustard, and a dash of seasoning — a perfect lunch treats.
This simple, yummy dressing packs in a volley of exciting flavors — the sumptuousness of red grapes, the tart bite of red radish and chervil, the mild sweetness of chestnuts, and the sensual flavors of vinegar and olive oil.
6. Roasted Shallot Dressing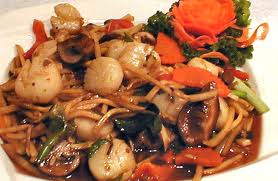 Olive oil, vinegar, mustard, herbs, seasoning, and roasted shallots — all stirred into one gives this toothsome vinaigrette its unique feel and flavor.
7. Rice Vinegar Dressing
This simple dressing can be whipped up using the most staple dressing ingredients like rice vinegar, garlic powder, basil, and olive oil. This scrumptious dressing makes a perfect addition to chicken, parsnip, and date salad.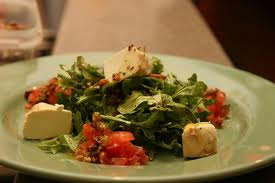 This tasty, healthy, citrusy salad practically requires very little effort to whom up. All you need to do is combine orange juice, lemon juice and a dash of fresh seasoning to create this delightful dressing.
Surprise your guests with the luscious apricot dressing that combines apricot nectar, dried apricots, balsamic vinegar, parsley, olive oil, garlic, grainy mustard, sugar, and pepper.
10. Apple Dressing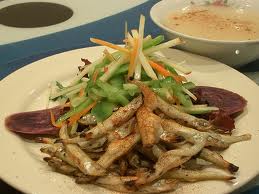 The combination of sweet apples with nutty walnut oil looks like a match made in heaven. A must try for sure!
This fanciful parsnip dressing not only helps to shoot up the flavor and texture of your edible roots, but also leaves your palate pleasantly gratified.
Image Credits: ifood.tv
Popular Parsnip Dressing Ideas