Popular Lima Bean Dressing Ideas
2 Aug 2011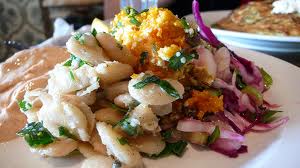 If you loathe the sight of beans on your plate, then lima bean dressing might just leave you pleasantly surprised. There is absolutely nothing like a large bowl of lima bean salad tossed and drizzled with exciting dressing! All you need is a little ingenuity and loads of ingredients to transform your tasteless lima beans into a real culinary delight. To know more on how to make lima bean dressing, read on.
Top 10 Lima Bean Dressing Ideas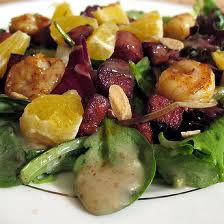 Doesn't matter if you are a foodie or not, you are simply going to love the creamy, tangy dressing that just seeps into your lima beans, giving them a whole new flavor and feel.
2. Maple Thyme Dressing
Maple adds a twist to the classic thyme dressing that also combines a generous sprinkle of cider vinegar, corn oil, and maple syrup. A perfect way to relish your ham and lima bean salad.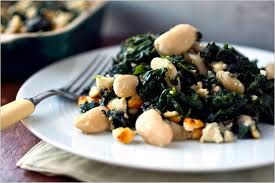 Seasoned with loads of ginger and flavored with plenty of mint sprigs, there couldn't be a better, zestier dressing to pep up your lima beans than this.
A luscious dressing made with dollops of mayo, soy sauce, chicken broth, lemon sauce, brown sugar, and chipotle chilies, this vinaigrette goes best with your lima bean salad.
5. Chilli Lime Dressing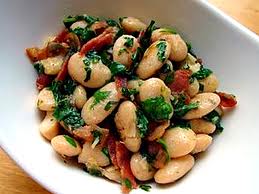 Not meant for the one with a faint-heart or faint-appetite for that matter, this zesty, spicy, hot, and tangy dressing gives a hearty kick to your lima beans.
6. Garam Masala Dressing
Hot and flavorful, garam masala dressing packs in an Indian flavor that isn't just appeasing to the palate, but also leaves your lima bean with a 'masala' punch.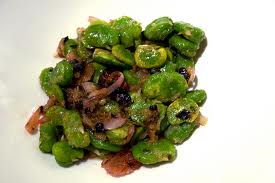 True to its name, this green dressing spruces up the taste and health quotient of your lima beans and leaves your mouth with a wonderful veggie kick.
8. Port-Mustard Dressing
Port-mustard dressing goes perfect with lima bean salad that makes for a delicious side. Loaded with Dijon mustard, shallot, port, Kosher salt, olive oil, and pepper, this dressing is indeed one of its kind.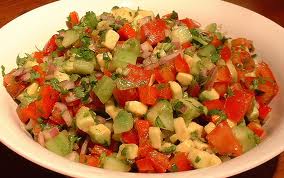 When you want something that is totally low on calories and high on taste, then zesty, tangy tomato dressing would suffice. A lip-smacking way to devour your lima beans.
10. Basil Lemon Dressing
Balmy and lemony, this flavorful dressing promises to please your palate and gut and leave your lima beans with a delightfully savory avatar.
Simple and sumptuous, the above-mentioned lima bean dressing is a great way to add beans to your suppers. Worth a try!
Image Credits: ifood.tv, findallvideo.com, well.blogs.anytimes.com,
Popular Lima Bean Dressing Ideas