Popular Chard Dressing Ideas
2 Aug 2011
If you like your mustard greens and collard green, then chances are that you will love this chard dressing too. Just like spinach, chard is one of those healthy yet oft-ignored greens that transform itself into something really palatable when cooked. This backyard garden staple although tastes bitter when raw, it can taste truly divine if dressed up well. For further inspiration on how to make chard dressing, scroll down.
Top 10 Chard Dressing Ideas
1. Italian Chard Dressing
Creamy, quirky, and absolutely toothsome, Italian chard dressing packs in deliciously dense, melt-in-your-mouth, bite-size chunks of crusty casserole pieces.
2. French Honey Dressing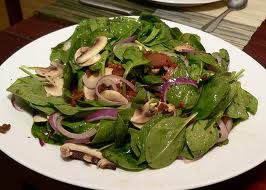 Hearty, flavorful, and hugely-satisfying, this French style dressing combines honey, olive, oil, vinegar, and chopped garlic that pretty much complement your sautéed Swiss chard.
Pep up your colorful batch of Swiss chard with the basic lemon dressing that melds in fresh lemon peel, a dash of mustard sauce, freshly squeezed limejuice, salad oil, cracked peppers, and a pinch of salt.
4. Green Apple Dressing
This one's another huge favorite! Stirred up using fresh green apples, limejuice, olive oil, flax seed, liquid Stevia, and ginger, this creamy, fruity, zesty dressing pairs well Swiss chard.
A lovely dressing whomped up using canola oil, apple cider vinegar, brown sugar, pepper, salt and a handful of unsalted peanuts, this peanut dressing goes well with chard salad.
6. Blackberry Dressing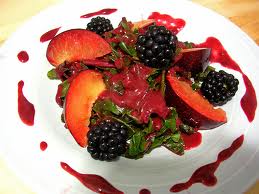 A great way to incorporate the antioxidant-rich blackberries into your diet, this luscious dressing packs in loads of blackberry fruit, apple cider vinegar, agave nectar, freshly ground pepper, and Celtic Sea Salt.
7. Clementine Cilantro Dressing
This zesty, hearty dressing makes the ultimate Swiss chard salad dressing. All you need is a whole slew of ingredients like spinach, jicama, apple, squid, celery, pear, grapefruit juice, cilantro, garlic, sea salt to prepare this awesome vinaigrette.
8. Marcona Almond Dressing
A dainty dressing recipe that blends in sherry vinegar, olive oil, fresh oregano, garlic, honey, pepper, and Marcona almonds makes the perfect addition to something as heart and tasty as tossed Swiss chard salad.
An irresistible dressing, blue cheese dressing blends in olive oil, yogurt, lemon, crumbled blue cheese, garlic, Dijon mustard and cracked whole peppers. Perfect for your lettuce-Swiss chard mix!
To whip up this fabulous dressing, you can use any oil of your choice, balsamic vinegar, maple syrup, Dijon mustard, and pressed garlic. Just get your Swiss chard salad, top it with this delectable dressing, and enjoy a sumptuous treat.
Gratifying to both the palate and your appetite, chard dressing can transform your suppertime into a real treat-time. Bring in a big appetite and binge on!
Image Credits: ifood.tv
Popular Chard Dressing Ideas