Seasoning For Salsa-How To Tips & Ideas
1 Aug 2011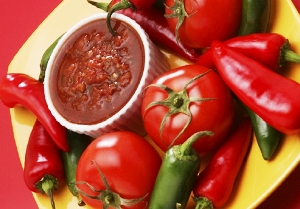 There is an array of choices for preparing the perfect seasoning for salsa, many of which are capable of turning this versatile dish into an explosive culinary indulgence. You can definitely buy seasonings with unique ingredients, but there is something special about the homemade salsa seasoning. The most useful side of homemade salsa seasoning is that you can adjust the proportions of the ingredients, according to your taste. Read on to learn about some exotic salsa seasoning ideas, which you can easily prepare at home.
Exotic Salsa Seasoning Ideas
Simple Salsa Seasoning
The simple salsa seasoning requires only few ingredients and these are easy to avail in the super markets. You will need only dried cilantro, garlic powder, dried chopped onion, red pepper flakes, salt, and pepper, to prepare this mix. You can prepare the seasoning in advance and store in an airtight bag or can prepare just before serving the salsa.
Tacos Style Salsa Seasoning
This easy-to-make seasoning is just ideal for your salsa and you can use it to season various other items, as well. The ingredients are flour, minced onion, chili powder, paprika, salt, cumin, cayenne pepper, garlic powder, sugar, and ground oregano. Combine all these ingredients as per your taste and then mix with the salsa.
Jalapeno Salsa Seasoning
Your salsa might taste bland, without the use of jalapeno pepper. However, many people cannot tolerate these hot peppers. Therefore, it is better to use jalapeno, in limited amount. Nevertheless, jalapeno definitely makes the salsa to taste more original and spicy. To prepare this hot and spicy salsa seasoning, you will require the following items – salt, lime juice powder, green bell pepper, tomato powder, Jalapeno pepper, sugar, cornstarch, onion, garlic, and vinegar.
Mexican Salsa Seasoning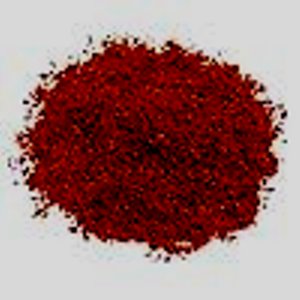 Salsa is from Mexico and this Mexican salsa seasoning can be considered as the most original choice of seasoning. The basic ingredients of Mexican style salsa seasoning are ancho chili pepper, chipotle pepper, black pepper, flake salt, cayenne, garlic, onion, bay leaf, cumin, Mexican oregano, cilantro, chives, and sugar. Mix these ingredients in proper quantity and make your salsa taste just lip smacking.
Tropical Salsa Seasoning
It is a rich and spicy salsa seasoning made with all kinds of tropical spices. These tropical spices have unique flavors, which make the salsa exotic and delicious. The ingredients are minced onion, minced garlic, minced ginger, bell peppers, coriander powder, cumin powder, chili powder, sugar, and salt. While adding this seasoning to your salsa, do not forget to garnish with fresh cilantro leaves for extra flavor.
There can be hundreds of ways to season and prepare your salsa. I find these salsa seasoning ideas quite easy and quick to try at home. You can also start experimenting with spices and herbs, to make your salsa more exotic than before.
Image Credit: gagefoods.com, consciouscookery.vpweb.com
Seasoning For Salsa-How To Tips & Ideas