Popular Courgette Dressing Ideas
31 Jul 2011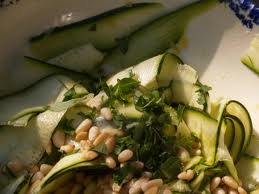 If traditional vinaigrette bores you normally, then stun yourself with delectable courgette dressing that brings to your plate a flurry of exciting flavors. Prepared using a host of different ingredients, this dressing combines unusual flavors and additives that promises to leave  your  taste buds on a high. Give your appetite a kick with this blog that leaves you with a whole slew of ideas on how to make courgette dressing.
Top 10 Courgette Dressing Ideas
Olive dressing packed with pitted olives, tomatoes, and basil and spiked with white wine vinegar and extra virgin olive oil coats pleasantly the crunchy, stuffed courgette flowers.
Courgette and Caper Dressing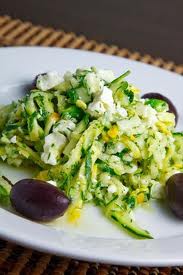 This bright and briny dressing does wonders to your warm salmon salad and makes for an excellent addition to your lunch fare.
This faintly sweet, flavorful dressing adds a rich, garlicky bite to your grilled courgette, tomato, and bean salad.
Fresh Herb Dressing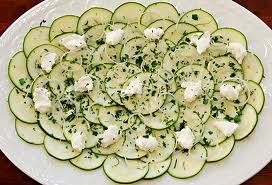 This robust fresh herb dressing tastes as good as it sounds and makes for an excellent addition to your courgette and tomato risotto.
Replace the greasy mayo with refreshingly zesty ginger dressing that is intensifying enough to flavor up your chargrilled courgette salad.
Lemon Cumin Dressing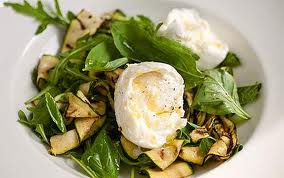 The deep flavors of zingy lemon and zesty cumin lends this dishy dressing its delish flavor. Try this dressing with potato and courgette fritters!
Yellow pepper adds a delicate flavor to this pine nut dressing that makes for a classic accompaniment to your courgette.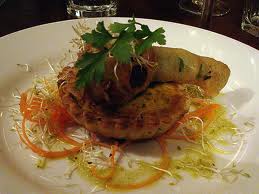 A dollop of wasabi dressing adds a dash of subtle yet satisfying heat to your regal salmon and courgette kebabs. A must-try dressing for sure!
Avocado Dressing
Buttery chunks of avocado adds a dash of creamy consistency to this dressing that also whips in courgette, onion and garlic powder and goes with almost all kinds of veggie salad.
Lemon Soy Dressing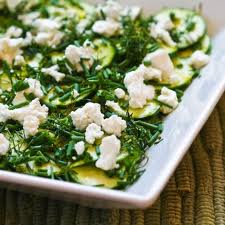 Satiny, succulent courgette tossed into lemon soy dressing not only adds a blitz to your boring salads, but also helps to enhance the flavor of your zucchini.
These courgette dressing brims with a flurry of flavors that not only adds a dash of zing to your meals, but also livens up your taste buds.
Image Credits: anenglishkitchen.com, weheartit.com, feastsandfotos.wordpress.com, ifood.tv, kalynskitchen.com
Popular Courgette Dressing Ideas