Sorrel Dressing
29 Jul 2011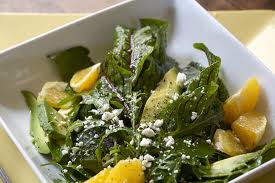 Lemony, zesty, and tart, sorrel dressing creates a firework of flavor inside the mouth, especially when fused with the right kind of ingredients. From crisp greens to crunchy calamari, sorrel lends a mélange of flavor to your food and livens up its taste like nothing else. So get on, heap your smoked salmon salad and fishcakes with gobs of sorrel dressing, and revel in its tang. For inspiration, trail the list of ideas that cues you on how to make sorrel dressing.
Top 10 Sorrel Dressing Ideas
1. Creamy Chive Dressing
Here is a creamy chive dressing good enough to go into a king's meal. This creamy, healthy standby to mayo-slathered meals echoes with the flavor of sour cream, chives, and olive oil.
2. Wood Sorrel Dressing
Wood sorrel dressing makes the perfect accompaniment for your fishcakes. A perfect addition to your light supper carte!
This Mediterranean-style thick, creamy, tangy yogurt dressing packs a flavorful punch to your sorrel salads and makes for an ideal accompaniment for any kind of Greek, Turkish, and Arabic cuisine.
Nothing could be simpler or packed with more flavor than herb dressing whipped up using a whole slew of zesty, fresh herbs. A perfect add-on to your sorrel meals.
5. Goat Cheese Dressing
This surprisingly sweet-tart goat cheese dressing melds well with the tart flavor of sorrel and makes up for a hearty meal.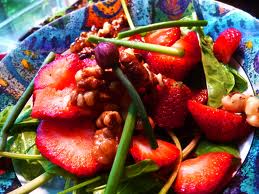 Revel in the flavor of raspberry with these lip-smacking, refreshingly different dressing that sneaks into your sorrel salads and spruces up its zing to an enormous extent.
Your salad is almost imperfect without its dash of lemon and ginger dressing that melds in the tang of fresh lemons and the zing of ginger.
8. Wild Sorrel Dressing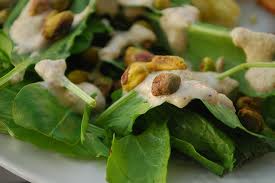 This warm, wild sorrel dressing is likely to moisten your mouth with anticipation and get you drooling wild, figuratively.
9. Green Goddess Dressing
True to its name, this yummy dressing fuse in mayonnaise, sour cream, chives, chervil, anchovy, lemon juice, tarragon, and pepper and makes for a healthy stand-by for ranch dressing.
10. Walnut Dressing
This dishy walnut dressing packed with crunchy walnuts and zesty oil brings on it's own flavor to sorrel salads.
Sorrel dressings can make for a classic accompaniment to your lunches and suppers and is a delight to make and eat.
Image Credits: original-garden.com, gf-blog.com, independent.co.uk, sassandveracity.com
Sorrel Dressing