Popular Leek Dressing Ideas
28 Jul 2011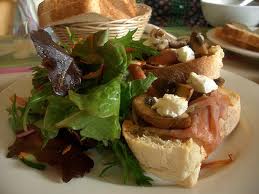 Raid the refrigerator or grab your own garden-fresh leeks to whip up easy, delectable leek dressing that best complements your potato salad, barbecues, and hearty ribs. These yummy crowd-pleasers can be tossed up using in-season ingredients and can be used to add extra pizzazz to your menu cart. So what are you waiting for? Trail down this write-up for tons of cues on how to make leek dressing and get storming in the kitchen.
Top 10 Leek Dressing Ideas
Spruce up your supper fare with herbed bread, crackers, and extremely gratifying leek dressing that can be whipped using gobs of red wine vinegar, olive oil, Worcestershire sauce, Dijon mustard, and fresh leeks.
2. Asparagus With Pureed Leek Dressing
In a large salad bowl, stir in some freshly chopped onions, leeks, garlic, olive oil, and Italian seasoning together and drizzle this yummy vinaigrette over blanched asparagus, and voila! your dinner is ready.
Nothing really beats the hearty combo of roasted lamb leg and herbed leek dressing, when you are looking to treat yourself to something really sumptuous.
4. Wild-Mushroom Leek Dressing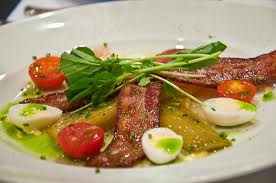 Roasted Cornish game hens served with wild-mushroom leek dressing is indeed a delicacy to die for. This mildly pungent vinaigrette tossed up using wild leeks, Dijon mustard, lemon zest, brown mustard, basil, rosemary, and thyme is likely to get you reaching out for more.
5. Shiitake Leek Dressing
Never mind if you love onions or not, this Asian-style leek dressing is likely to get you hooked to it for good. Shiitake mushrooms and leeks cooked with fresh herbs, butter, and celery truly sticks to your taste buds for long.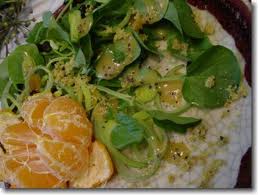 This hearty dressing offers you the goodness of peanut and taste of leeks and takes less than 15 minutes to whomp up. A yummy dressing to stir up, especially when in a rush.
7. Mint Dressing
Mint and leeks truly pair up well and is extremely flavorful and easy-to-make. Just dump loads of leeks, white wine vinegar, mint leaves, olive oil, and black pepper into a blender, run until sooth and savor with your favorite nibbles.
8. Vanilla Citrus Dressing
Ambrosial vanilla and citrusy oranges and grapefruits packs in a whole slew of flavor and lens smoked duck and leek salad its orgasmic flavor.
When really stuck for ideas and time, just reach out for the can of Dijon mustard and leek and whip up a delectable leek salad with mustard dressing that isn't just filling, but also appeasing to the taste buds.
10. Sausage Leek Dressing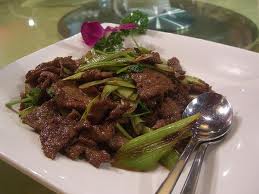 If you truly don't mind being a little more experimental with your leeks, then sausage leek dressing is just what you need to fill up your tummy on hungry evenings.
Leek dressing are fuss-free, easy to prepare, and timesaving too. All you need is a stalk of fresh leeks, some herbs, and seasoning to get on with your culinary expeditions.
Image Credits: ifood.tv
Popular Leek Dressing Ideas