Bok Choy Dressing
27 Jul 2011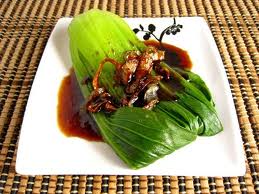 Looking for interesting things to do with your bok choy? Here is a cache of delicious bok choy dressing that is easy to whip up and is any day a better option over store-bought vinaigrette. All you need is little culinary ingenuity and regular pantry ingredients to stir up these irresistible dressings. These delectable dressings go well with appetizers, entrees, and salads and helps to jazz up even the most boring suppers. If you are looking for ideas on how to make bok choy dressing, then these 10 yummy ideas could come to your rescue.
Top 10 Bok Choy Dressing Ideas
1. Chinese Salad Dressing
Talk about flavor, health or taste, nothing really beats tender bok choy salad tossed into lip-smacking dressing whisked up using generous doses of soy sauce, garlic, ginger, honey, sesame seeds, and peanut oil.
2. Soy Dressing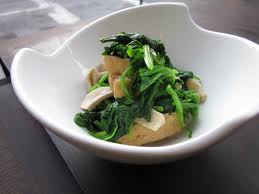 Forget takeouts! Fill up your hungry evenings with warm bok choy salad coated with delectable vinaigrette stirred up using vinegar, soy sauce, and sesame oil. A super supper fare indeed!
3. Chili Sesame Dressing
This irresistible bok choy dressing gets its ultimate kick from spicy-hot red chilies and nutty-flavored sesame. Just toss in blanched bok choy into vinaigrette whipped up using ginger, garlic, mirin, chili, soy sauce, sesame oil, and sugar and sprinkle sesame for a zesty bite.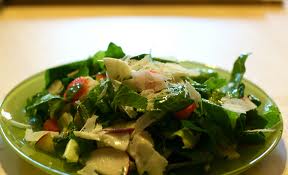 Ditch the cream and the coleslaw! Now zest up your bok choy with zingy, lemony lime dressing that is both creamy and spicy. Stir in soy sauce, scallions, vegetable oil, limejuice, coconut milk, red chilies, and crushed peanuts to whip up this creamy vinaigrette.
5. Peanut Dressing
This vegan delight hoards yummy ingredients and takes less than 10 minutes to whomp up! Quick, easy, and unique, this crunchy peanut dressing makes a zesty addition to your bok choy.
6. Asian Dressing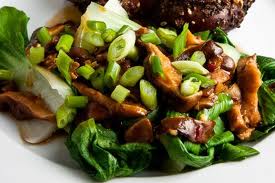 Whip up the magic of oriental flavor with Asian dressing that doubles up the delight of any bok choy salad. This irresistibly flavorful, fresh, and intriguing salad dressing whisks in a bundle of baby bok choy, lemon cucumber, orange, and toasted sesame salad.
The flavor of ginger just melts into all your dishes like nothing else. Just dump your bok choy in flavorful soy sauce and ginger dressing and relish an unforgettable salad that is likely to stay on your taste buds for long.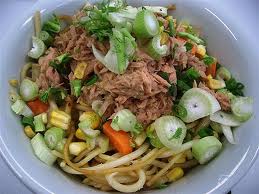 The mildly sweet, flavorful touch of fennel multiplies the flavor of bok choy and truly makes for a yummy treat, any day, anywhere.
9. Thai-Style Dressing
If you like your bok choy a la Thai style, then this zesty dressing is what you need. Stir in sunflower oil, ginger, red chili pepper, garlic, soy sauce, and Thai fish sauce to storm up this finger-licking vinaigrette.
Lemon and ginger make for a classic combo. Just drizzle this stirring into your tender bok choy, sprinkle some peanuts, and devour.
Ahoy! Bok choy dressing is indeed the best way to treat your taste buds to some delicious, fresh, and interesting food that otherwise seems to miss from your regular menu cart.
Image Credits: ifood.tv, closetcooking.com, hibinobrooklyn.blogspot.com
Bok Choy Dressing