Bell Pepper Dressings
26 Jul 2011
Whether you are treating guests tonight or need something really sumptuous to jazz up your 'dinner-time', bell pepper dressing can do wonders for your palate and presentation. Citrusy, creamy, or spicy, we bring you a whole slew of ideas on how to make bell pepper dressing...
Top 10 Bell Pepper Dressing Ideas
1. Roasted Red Bell Pepper Dressing
Need a more healthy dressing? Simply blend together red bell pepper, balsamic vinegar, cider vinegar, basil, and rosemary and for a dressing that is both tasty and nutritious.
Sweet bell peppers add a sweet bite into this mildly sweet dressing that brims with luscious ingredients like sun dried tomatoes, basil, asafetida, Celtic salt. A perfect accompaniment with nachos and tacos.
If you are searching for a delectable dressing recipe to kick up the flavor of your bell peppers, oregano dressing is likely to be an instant hit.
4. Green Bell Pepper Dressing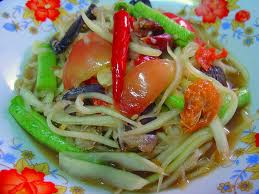 To whip up this instant crowd pleaser, blend together diced peppers, garlic, onion, spinach, chicken broth, and a dash of seasoning. Fettuccine and sausages make a perfect accompaniment.
5. Warm Bell Pepper Dressing
Bell peppers taste even more delicious when cooked and served warm. Just stir your pepers together in a sauce pan with water, garlic, and pepper. Then toss in your favorite veggies for a zesty warm salad!
6. Creamy Bell Pepper Dressing
Blending cashews and bell peppers together create this finger-licking, creamy dressing gives. Don't forget to sprinkle generous amounts of pepper and parsley to add an extra level of flavor!
7. Cheese Bell Pepper Dressing
Cheese and bell peppers make one supreme combo. Try this hearty dressing with stuffed shrimp or roasted poblanos. A win-win combination for sure.
8. Cherry Tomatoes And Bell Pepper Dressing
After a long day, something as heart healthy as a dressing made from cherry tomatoes and bell pepper would suffice your starved tummy. Hand-picked cherry tomatoes would take this dressing to the next level.
9. Marjoram Bell Pepper Dressing
Increase the flavor of your mildly sweet, mildly hot bell peppers with a hint of marjoram. This aromatic seasoning definitely adds to the zest of this yummy delight.
10. Dressing Chipotle with Bell Pepper
For a great bell pepper dressing that's filled with Mexican flavor, try this chipotle dressing that is both spicy and zesty. Blend together chopped, sauteed onions, roasted red bell peppers, garlic, cumin, and canned chipotle chiles.
.
Image Credits: kalynskitchen.com, ifood.tv
Bell Pepper Dressings