Seasoning For Soup-How To Tips & Ideas
26 Jul 2011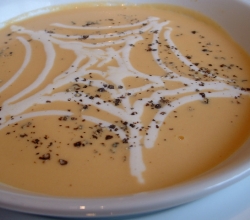 There are unlimited choices of seasoning for soup, to experiment. Some of these seasoning ideas are quite simple and some of these are exotic. Here are few choices of soup seasoning ideas, which you can use to enhance the taste and flavor of the homemade soup.
Popular Choice of Seasoning for Soup
Salt and Pepper
The most common and easy way to season a warm bowl of soup is the combination of salt and pepper. Make sure to use freshly ground black pepper for maximum flavor and taste. Instead of normal salt, you may use Kosher Salt, as it has a slightly different taste from the normal one. Always use these two seasonings as per your taste, as excessive quantity of seasoning can turn to be a disaster for the soup.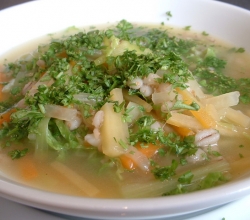 Herbs
Herbs add a distinct aroma to the soup and it has the power to convert a simple soup to something extra-ordinary. Each individual herb has its own flavor and you can add this in fresh or dried form, according to your wish. Some of these exotic herbs are cilantro, parsley, tarragon, basil, mint etc. The same soup will taste completely new, when seasoned with different herbs alternately.
Sauces
Different types of sauces can be added to the soup for seasoning purpose. All these seasoning sauces have different taste and flavor. You may use the sauces in combination, only when the taste and flavor are complimentary to each other. Otherwise, any one sauce can be suitable to season the soup. Some of these sauces are – tomato sauce, barbecue sauce, soya sauce, Worcestershire sauce, chili sauce, oyster sauce etc.
Spices
Although not a common seasoning for soup, but certain spices can add an exquisite flavor and texture to the soup. To season the soup with spices, you have to add the spices during the preparation time. Alternately, you can sauté the spices in oil or roast in oven, to sprinkle on the prepared soup. Whichever way you use, it is going to make the soup just perfect for the dinner table. Some of these spices are nutmeg, cinnamon, cloves, cardamoms etc.
All these exciting soup seasoning ideas can be a fun project for you and your family. So, select the best seasoning for soup according to your taste, and get ready to serve a delicious and aromatic soup on the next soup party.
Image Credit: ifood.tv
Seasoning For Soup-How To Tips & Ideas