Seasoning For Fajitas-How To Tips & Ideas
22 Jul 2011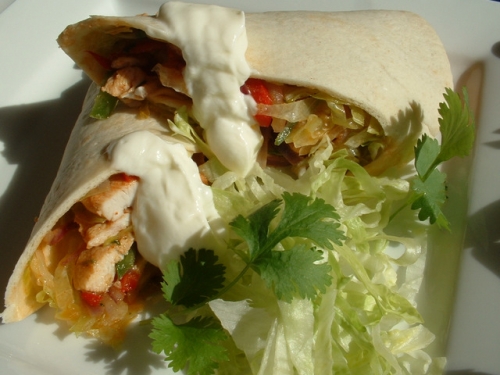 Fajita is one of the favorite dishes in the world and more often than not, people prefer the authentic Mexican seasoning for fajitas. However, you can have different types of fajitas seasoning, by making some changes in the original homemade version of seasoning. Read on to learn about the different fajita seasoning ideas.
3 Simple Seasoning For Fajitas
Basic Fajita Seasoning
The basic fajita seasoning mix is the most original method of seasoning the fajitas. These ingredients are easily available at the super markets and by spending little time to prepare the mix, you can have mouth-watering fajitas at minimum cost. Following are the basic ingredients of the homemade version of seasoning – ground cumin, crushed oregano, salt, red pepper powder, black pepper powder, garlic powder, and onion powder. You should combine these ingredients in right proportion to enjoy the best result. The best part about preparing homemade fajita seasoning is that you can use quality ingredients according to your choice of taste. You can adjust the taste, by adjusting the quantity of the ingredients. Use more red pepper powder, to make it hot; use more garlic or onion, to strengthen the flavor and so on.
Chicken Fajita Seasoning
Chicken fajitas are very popular all over the world and you can too, prepare delicious chicken fajitas at home with this easy homemade chicken fajita seasoning mix. To prepare this fajita seasoning, you will require cornstarch, chili powder, onion powder, garlic powder, cayenne powder, cumin, salt, paprika, sugar, and crushed chicken bouillon cubes. This mixture of fajita seasoning offers a different taste than the previous one. In a bowl, combine all the ingredients in right quantity and store in airtight container for later usage. You can substitute the chicken bouillon cubes with beef bouillon cubes, for preparing beef fajitas.
Mexican Spicy Fajita Seasoning
This particular seasoning for fajitas contains an array of flavorful and tasteful spices. All the Mexican spices, blend together to make the fajitas most delicious. The ingredients used in this seasoning mix are - coarse flake salt, Mexican oregano, basil, coriander, rosemary, marjoram,  thyme, nutmeg, cumin, Tellicherry black pepper, white pepper, fenugreek, garlic, fennel, turmeric, paprika, red pepper, ginger, cardamom, cinnamon, cloves, arrowroot, and celery. Finding all these ingredients in your super market can be a difficult task and you may need to buy them from various stores. If you can manage to collect all the ingredients and mix these up in right proportion, then it is going to be perhaps the most awesome fajita seasoning mix to use.
So, next time you prepare fajitas at home, follow these simple choices of fajita seasoning to cook some of the best fajitas and serve on your dinner table.
Image Credit: ifood.tv
Seasoning For Fajitas-How To Tips & Ideas