Turkey Garnish-How To Tips & Ideas
15 Jul 2011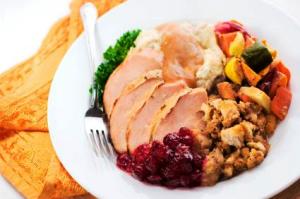 You can add a meaty texture to your food by using the turkey garnish in various ways. During the Thanksgiving time, most of us have problems with the leftover turkey. Preparing turkey garnish is a brilliant idea to use your leftover turkey. Read on to learn about these simple but unique turkey garnish ideas.
Essential Tools for Preparing Turkey Garnish
A sharp meat carving knife is most important requirement for slicing the turkey meat. You may also use the kitchen shears for easy stripping of turkey slices. A pair of forks is most handy tool for shredding the meat. Additionally, you can use toothpicks, stirrers, or skewers to secure the turkey garnish.
Simple Turkey Garnish Ideas
Turkey Slices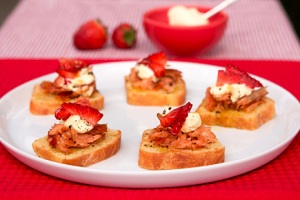 Make thin slices of turkey with the help of meat carving knife.
Place the thin slices on sandwiches, burgers, crostinis etc.
Turkey Strips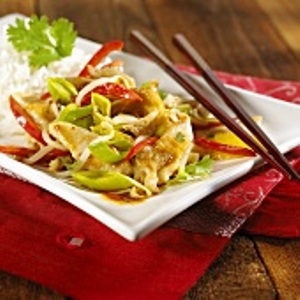 Thinly slice the turkey and then cut into thin strips, using kitchen shears or meat carving knife.
Sprinkle the strips on salads, stir-fry preparations, rice dishes, tacos etc, and enjoy the meaty taste.
Turkey Shreds
Use two forks to shred the meat into thin shreds from the turkey breasts. For best result, make the shreds as thin as you can.
Pile up the shreds to garnish sandwich, soups, salads, tacos, and almost anything of your choice.
Tips on Turkey Garnish
Always use cooked turkey to prepare the garnish.
Select the breast part of turkey, for making the garnish.
Store the turkey garnish in an airtight box inside refrigerator and use whenever you want to.
Warm up the garnish properly, when using the refrigerated ones. However, for using on a chilled preparation, you do not require to warm up.
Season the turkey garnish according to your taste, before using on anything.
Now you know what to do with your leftover turkey. In your next Thanksgiving, you must be having delicious meals with these quick and easy turkey garnish ideas.
Image Credit: ifood.tv, urmfoodservice.com, international.stockfood.com, thehungryhobbit.com 
Turkey Garnish-How To Tips & Ideas