Chicken Garnish-How To Tips & Ideas
30 Jun 2011
The incredible thing about chicken garnish is that it can make the dish delicious as well as nutritious. You can prepare these easy chicken garnishes in advance and store in refrigerator for using any time you want to have chicken. Here are some interesting chicken garnish ideas for you, with which you can start experimenting.
Tools Used to Prepare Chicken Garnish
The most important tool for preparing chicken garnish is a sharp and good chef's knife. A pair of kitchen shears can also come to be handy in cutting boneless chicken breasts in fine strips. For preparing fine chicken shreds, a pair of forks is most essential. At times, you might need to use your hand in preparing certain garnish.
Delicious Chicken Garnish Ideas
Chicken Cubes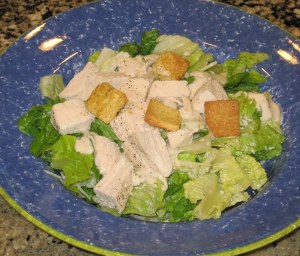 To prepare the chicken cubes, you should cut the uncooked chicken meat in cube shape with the help of a chef's knife. Now, cook these cubes according to your requirement. You can grill, sauté, bake, deep-fry, and steam these cubes to use as a garnish.
Use this chicken cube garnish on rice preparations or soups or salads.
Chicken Shreds
To prepare chicken shreds, you have to first steam or bake the seasoned chicken breasts. Now using two forks, you have to bring the meat shreds apart from the breasts. Collect the shreds in a bowl and use for garnish.
Use the chicken shreds to garnish salads, soups, rice, or noodle dishes and so on.
Chicken Strips
To prepare the chicken strips, you have to cook the chicken breasts first. Now use a sharp chef's knife or kitchen shears to cut the piece into thin and similar-sized strips.
Use the chicken strips to garnish salads, soups, fajitas, tacos etc.
Tips on Chicken Garnish
You should wash and clean the chicken parts thoroughly, before using for any purpose.
Chicken breast is the best part of the body, to use for preparing the chicken garnish.
Always season the chicken garnish as per your taste, before you use as garnishing. Unseasoned chicken garnish is bland in taste and not suitable for garnishing any dish.
You must use properly cooked chicken garnish for decorating the dishes. Half-cooked chicken garnish will damage the taste and flavor of the dish.
To store the chicken garnish, use an airtight box and place inside the refrigerator.
You can use chilled garnish for salads. Otherwise, warm up the garnish in oven or microwave before placing on a dish.
Now with all these helpful tips on hand, you can surely be successful in garnishing the meals. Apply your creativity to discover unique style of chicken garnish ideas to enjoy your food.
Image Credit: ifood.tv, momsinablog.com, teczcape.blogspot.com,   simplygreatmeals.com.au 
Chicken Garnish-How To Tips & Ideas