Orange Garnish-How To Tips & Ideas
28 Jun 2011
Orange garnish is most common garnish for cocktails, drinks, and orange-based desserts or other preparations. Learn these interesting tips on certain orange garnish ideas and enjoy serving foods in exotic way.
Tools Required for Orange Garnish
Make use of these specific tools to prepare your orange garnish just perfect. Do not use any simple kitchen tools for preparing the garnish, as it might end up to wastage of food.
Paring Knife – makes thin slices of peel
Zester – prepares orange zest
Citrus Stripper – cuts the peel in thin strips
Grapefruit Knife – scrapes off flesh to prepare orange shell
Grater – grates or shreds the peel
Orange Garnish Ideas
Orange Slices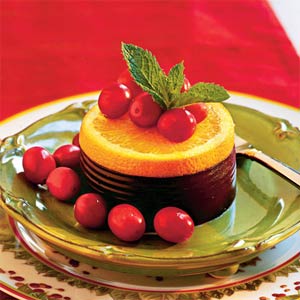 Cut the orange in 6 mm thick slices along the width.
Use to garnish desserts. To garnish cocktail, make a slit from the center to the edge to place on the rim of the glass.
Orange Half Moons
Make 6 mm thick slices from the orange. With a sharp knife, cut these slices into equal halves. Cut a small slit at the center of the straight edge, so that it stays on the glass rim.
Use the half moons to garnish orange-based cocktails, mock-tails, or other drinks.
Orange Twists
Prepare the orange half moons. Now make a long slit at the center, without cutting the peel. Twist the ends in opposite directions.
Garnish cakes, pies, tarts etc or dip into cocktail to look exquisite.
Orange Zest
With a zester, scrape off the outer side of the orange peel. Finely chop the zest to use.
Sprinkle the orange zest over the dessert or drink preparation to garnish. Use flamed zest to provide strong orange flavor to the drinks.
Orange Spiral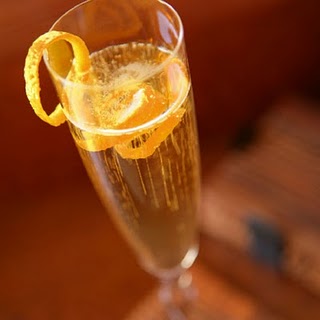 With a paring knife, peel off the skin in thin layer in a spiral pattern.
Dip the orange spiral in cocktail or drinks for garnishing.
Useful Tips for Orange Garnish
Always wash the orange thoroughly before preparing the garnish and pat dry with paper towel. Do not rub the surface, as it will destroy the flavor and oil of the orange peel.
Prepare the orange garnish, just before you serve the food. There is no way you can prepare it in advance.
Keep the orange garnish away from heat or air to maintain the freshness.
To prepare the zest, use only the orange part of the peel.
Remove all the pith and seeds, before placing the garnish on the food or drink.
With all these simple tips and ideas on orange garnish, you can keep on trying out with a new garnish every day. Wish you a happy garnishing time!
Image Credit : ifood.tv, fershtop.blogspot.com , flahertywines.com, vermouth101.com, ifood.tv, ramblingsfromagirliegirl.blogspot.com
Orange Garnish-How To Tips & Ideas