Lemon Garnish - How To Tips & Ideas
23 Jun 2011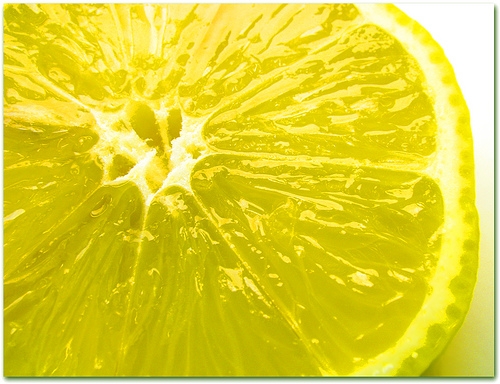 Lemon garnish is a popularly used garnishing for several dishes. Go through this article to learn on varieties of lemon garnish ideas.
Any food preparation, be it a savory dish, dessert, or drink; using citrus ingredients can be garnished with lemon. Here is a look at some innovative lemon garnish ideas...
Tools Used for Lemon Garnish
Without the proper tools, you cannot come up with the perfect garnish, rather end up to a mess and wastage.
Tools
Usage
- Makes thin strips out of the fresh lemon peel
- Used to prepare grated or shredded lemon peel
- Used to remove the peel to prepare various garnishes like lemon curls, lemon twists etc
- Small serrated twin blades help to prepare citrus shells or lemon boats
- Used to take off fresh lemon peel
- Helps to collect the lemon zest
Different Types of Lemon Garnish Ideas
Lemon Wedge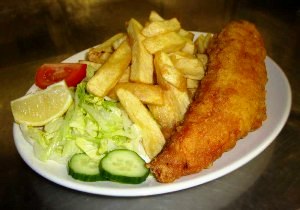 Use a sharp knife to cut the lemon in quarters lengthwise.
Garnish the savory preparations with lemon wedges on side. To garnish the drinks, make a small slit to attach the wedge over the serving glass.
Used for lemon-based drinks or beverages and savory main dish like meat, fish, poultry etc
Lemon Wheel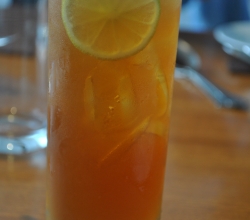 With a sharp knife, make thin slices across the width.
Arrange the lemon wheels on top or side of the savory preparations or make slit on the edge to place on the rim of drink-serving glass.
Used in lemony cocktail and savory snacks, appetizers etc
Lemon Zest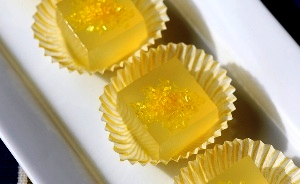 Use a zester to lightly zest off the outer peel.
Sprinkle the zest on top of the food, just before serving.
Used to garnish pastas, salads, pies, cakes, biscuits, cookies, puddings, marmalade, specific rice dishes and meat preparations, cocktails etc
Lemon Curls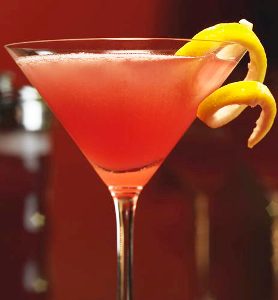 With a paring knife, carefully peel of the lemon in spiral pattern.
Carefully, place the lemon curl on the glass rim, just before serving the drink.
Garnish for cocktails and lemony drinks.
Lemon Boats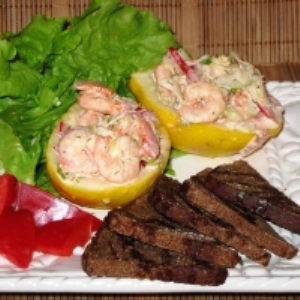 With a grapefruit knife scrape off the flesh.
Use as a container to serve small sized snacks, appetizers or even desserts.
Used for individual serving of dessert, ice cream, cranberry sauce, nuts etc
Lemon Knots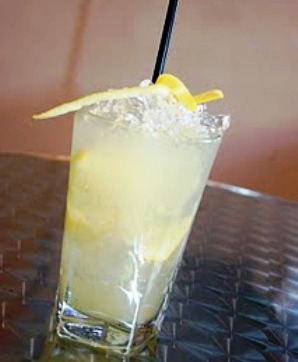 Make thin strips of lemon peel and carefully tie a knot at the middle.
Arrange the knots evenly over the food.
Garnishing for salads, pastas, beverages etc.
Other than the common lemon garnish ideas, one can be as innovativen to prepare something new and unique.
Useful Tips on Lemon Garnish
Before preparing any garnish, thoroughly clean the lemon and pat dry with paper towel.
Prepare the garnish just before serving the food to ensure the freshness. However, garnishes like lemon zests, lemon curls, lemon twists etc be stored in airtight bag or containers inside refrigerator for later use.
Place the lemon wedges, quarters, wheels etc dipped in a bowl of clean water, to make it juicer.
Excessive handling of lemon peel garnishes can create a bitter tang to the garnish. It is always better to handle these garnishes carefully without touching by hand, as much as possible.
Now, with all these information on lemon garnish ideas, you can surely go ahead to decorate the foods and drinks as per your choice and thus, to gain loads of appreciations from your guests.
Image Credit: papasfishrestaurant.co.uk, ifood.tv, theplatform.info, 
candacerose.typepad.com,  grouprecipes.com, lemotion-liqueur.blogspot.com, ifood.tv 
Lemon Garnish - How To Tips & Ideas