Top 5 Cream Cheese Substitutes

16 Mar 2011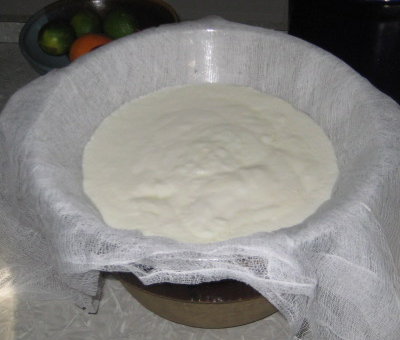 Cream cheese substitute forms a healthy option especially, if you want to avoid that extra cholesterol, which damages your heart. So, find below some of the great cream cheese substitutes that will soothe your taste buds without clogging the arteries of your heart.
Light Cream Cheese
We all know that cream cheese is made of fresh milk and cream so it has high fat content so the best alternative to it would be Philadelphia light cream cheese whose fat content is half as compared to regular cream cheese. The most important thing in Philadelphia Light Cream Cheese is that it is similar to cream cheese in terms of taste and texture. Thus, light cream cheese forms the best cream cheese substitutes.
Cottage Cheese
Cottage cheese with fat content less than 1% forms another good cream cheese substitute. The best way to use it as a cream cheese alternative is to drain and press dry it in a strainer. Further, you need to make a puree of it, till it gets smooth. Once puree gets froth, chill the mixture in the freezer. Use it, once it gets frozen. It will taste great and will be low in calorie too.
Yogurt Cheese
It's one of the best cream cheese substitutes especially for people on diet. To enjoy this healthy replacement of cream cheese, you need to have a fat free plain yogurt, cheesecloth and strainer. Place the cheesecloth over strainer and then put yogurt over it. Don't forget to place a bowl below the strainer before you start sieving. Take the whole setup and place it in a refrigerator for about 7 to 8 hours. It will drain the water from the yogurt and you will get a fat free cream cheese replacement that tastes great.
Ricotta Cheese
Ricotta cheese is obtained from skimmed milk so it becomes a great fat free cheese option. The best result is obtained when equal amount of ricotta cheese and cream cheese are used in the preparation. Try this, it will taste great and would also protect you from unhealthy cholesterol.
Italian Marscapone
If you don't have a problem with cholesterol or high fat content of cream cheese and just want to replace cream cheese to bring a change in taste, then go for Italian Marscapone. Though its calorie content is 814 as compared to 810 of one cup of cream cheese, but it would be one of the best cream cheese substitutes in terms of taste.
The abovementioned cream cheese substitutes are worth trying as they are not only healthy alternatives to cream cheese but they even taste great. Try them and remain healthy.
Image Credit: my5acredream.blogspot.com
Top 5 Cream Cheese Substitutes