How To Substitute Lemon Peel In Cooking

14 Mar 2011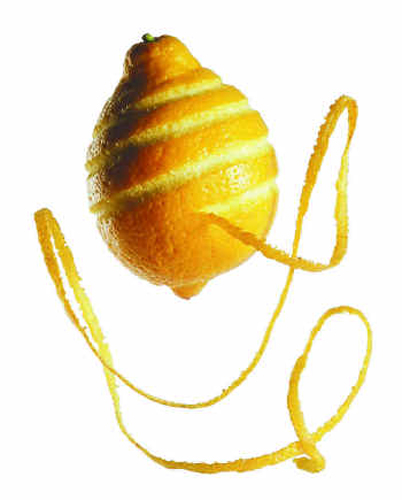 There are a number of delicious summer time recipes that require the dried lemon peel for that fresh fragrance and sweet bitter taste. And in case of many an emergencies you may realize that there is no way to substitute lemon peel! But here you will find a few simple ways of how to substitute lemon peel in cooking. The simple grocery ingredients can help tremendously while substituting lemon peel. Towards the end you will get to see how to cut your lemon peel too though!
Substituting lemon peel with Herbs
Easily found herbs like Lemon grass, Lemon balm, lemon thyme, and lemon verbena are strong lemon flavored and smelling herbs that can be used to substitute lemon peel in most of the dishes. In fact lemon grass is used extensively in Thai cooking to give the effect of Lemon peel.
Substituting lemon peel with Citrus Fruits
In case you wish to go beyond cooking, then you can consider Orange peels, grapefruits peels to do the tricks for shavings on salads and raw cream toppings. I haven't tried it yet, but I have come to learn that you can use this substitute lemon peel of orange rind in Mousses, Cakes and even home-made facial scrubs!
Substituting lemon peel with Essential oils and essences
These oils and essences are most commonly used for substituting lemon peels when baking and making desserts. Mostly, the synthetic essences add up to be the perfect substitute lemon peels can have. They have just the right amount of tang and fragrance in a single drop and take the fear of any coarse rind or peel getting chewed by mistake.
If you check out recipes like the one below, you will realize by the end of it that instead of using lemon peel, if you use the substitute lemon peel rinds and essences, you might just end up getting better results!
Recipes that are made after substituting lemon peel with other ingredients:
While substituting lemon peels with lemon zest and lemon juice you may want to remember that  the proportion in which lemon zest can be replaced with lemon peel:

1 tsp lemon zest = 1/2 tsp dried lemon peel = 1 tsp lemon marmalade = 1 tsp lime zest = 1 tsp orange zest = 1/2 tsp lemon extract
Image Credit- ifood.tv
Video Credit- youtube.com
How To Substitute Lemon Peel In Cooking