Top 5 Gruyere Cheese Substitutes

11 Mar 2011
Gruyere cheese is a highly aromatic and strong flavored Swiss cheese. While selecting a substitute for gruyere cheese, it is very essential to keep certain traits of this cheese in mind. Gruyere is a pungent and nutty flavored cheese. Hence, the gruyere cheese substitutes you choose should be able to radiate the same qualities. 
Gruyere Cheese Substitutes
While, nothing can really beat the flavor and aroma of gruyere cheese, here are a few options that you may try out…
1. Beaufort Cheese
A semi-firm, smooth French cheese, it is a perfect substitute for Gruyere. This can be used for preparing dishes involving broiling or baking as the taste is very much similar to the Gruyere.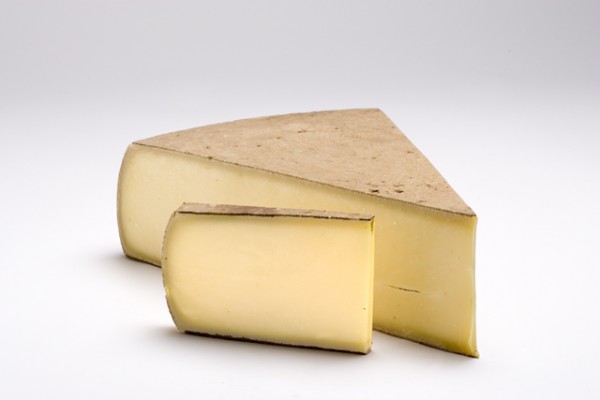 2. Comte Cheese
Yet another French cheese, it is prepared by cooking pressed cow's milk. Available in the form of cubes and slices, this is a distant cousin of Gruyere and hence one of the top choices as Gruyere's substitute.
3. Jarlsberg
Jarlsberg is Norwegian variant of the cheese having holes and is a Swiss type cheese. This mellow and rich cheese can be used in broiled or grilled recipes that call for Gruyere cheese.
4. Emmentaler
A Swiss cheese, Emmentaler or Emmental cheese is very similar to Jarlsburg. A yellowish white or yellow colored cheese, it can be used instead of the Gruyere cheese while preparing fondue. People prefer to use this for making fondue due to its smoother texture and higher consistency when compared to the original gruyere.
5. Fontina & Parmesan Cheese Combo
While many cheeses, individually, can substitute gruyere, you can try out a mixture made from Parmesan and Fontina. While Parmesan renders the zip, Fontina lends richness and hence the blend is really a rich gruyere substitute.
The key to find the right substitute for gruyere cheese is to find out which cheese is best for what dish. While the general trend is to use a Swiss cheese or a Swiss-similar cheese, it is your individual choice when it comes to choosing the best gruyere cheese substitutes.
Image Credit: Elevenacrefarm.wordpress.com, Dukebarbatos.blogspot.com, Blog.lektrogirl.com
Top 5 Gruyere Cheese Substitutes