How To Decorate A Simple Birthday Cake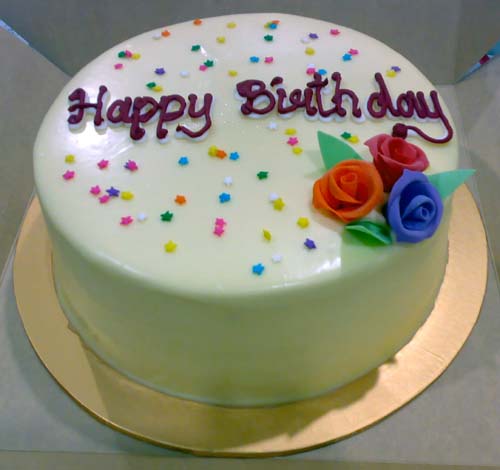 Is it your little girls birthday and are you planning to bake and decorate a simple birthday cake that you have made? With a little imagination and lots of love, you just might be able to do it just right and beautifully so. You can of course make your own icing or buy the ready mix ones and there are of course many options in the market if someone is looking to decorate a simple birthday cake.
We can help you further with our decorating ideas to add the right personal touch on that special day.
Figurines
You can of course get some small figurines to and use them while decorating a simple birthday cake. The local super market or drug store will surely have these handy, and for a few bucks, you can make the cake look like a million dollars. Go for cartoon inspired figures or shapes of animals and birds. Once you know what figures you are using you can decorate the simple birthday cake around the same theme. You could also use icing and food coloring to do the same.
Decorative Objects
Now who said everything on the cake has to be edible? You can always use some decorative items to jazz up and decorate the simple birthday cake. Ideally, you can use the flowers or something personal from your child's collection of toys and knick knacks. You can also use fruits like orange, strawberries and banana slices. You can of course also add chocolate chips and cookies.
Icing Decorations
You can get some icing sugar and decorate a simple birthday cake in very many ways. You can start by coating it with a particular color or you can draw designs on top of the cake. Better still, you can write your own personal messages on the cake. Make those messages short, snappy, witty and fun. Frosting is a best way to get your cake done. You can also try some butter icing and glaze icing.
Now if you have a little more time, then you can go ahead and bake you own cake. Now, stick to the basic form. Make it in a rectangular shape and then cut it up further into various shapes. You can further decorate the simple cake with icing, fruits or food coloring. With a little imagination and some coloring you can make cake art!
Image Credit: jasonscelebrationcakes.yourpapwortheverard.co.uk