How To Decorate Damask Cake At Home

16 Feb 2011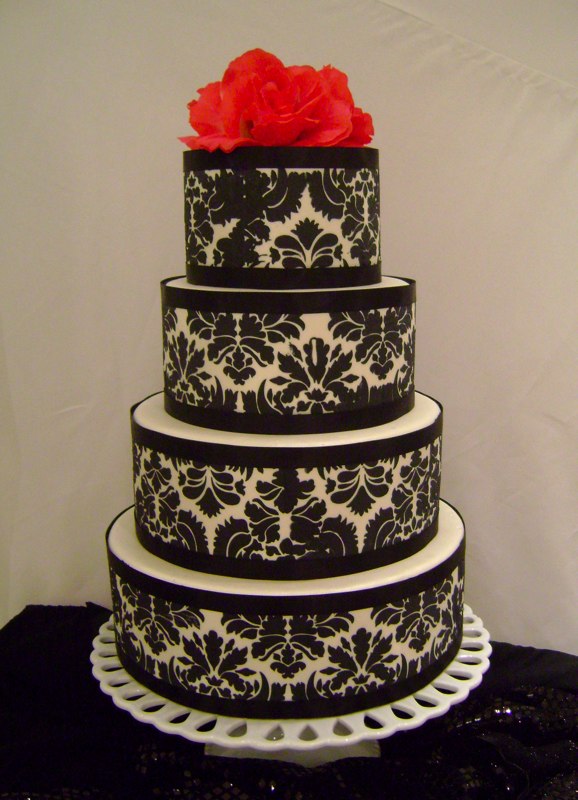 Decorating damask cakes at home has become the latest trend. Damask cakes, the original black and white cakes, are characterized by intricate design and creating these cakes has turned into an art form usually practiced only by professional bakers. However, with a little bit of patience and technique, one can easily decorate damask cake at home. Read on to learn more...
Easy tips to decorate a homemade damask cake
If you are the person who takes pride in serving homemade desserts to family and friends, then here are a few tips that will tell you how to decorate a damask cake at home...
Baking the cake
Before you start decorating damask cakes be careful to bake it properly.  The base of the cake is usually sponge cakes of basic flavours. However, if you are particular about some flavour you can always bake the cake of your choice. Whatever the flavour, shape or size may be, the cake needs to be light and fluffy.
Preparing the cake for decoration
A damask cake cannot be decorated unless the cake is cold. It is not a bad idea to bake the cake a day before and cool it in the fridge before decorating. You can also bake the cake fresh on the day of the occasion and let it cool thoroughly before you start the decorations. The cooling of the cake depends on which medium of decoration you want to use.
Decorating damask cake
There are various means of decorating a damask cake. Always remember to get a nice pattern ready before you start decorating the cake. You can either create your own design or get a design from the net and start decorating the cake.
Buttercream icing– A buttercream icing is a handy way of decorating damask cake. For this decorating it is advisable to bake the cake the previous day and cool it nicely in the fridge. Apply the base frosting evenly on the cake first covering it all over. Make different colour frostings which will complement the base frosting. After this with the help of a piping bag and using nozzles of different shapes and sizes, you can start decorating the cake. The pattern you have chosen can act as a guide or you can create your own damask design.
Fondant – If you are confident of using fondant then first create the base fondant for the cake. The damask cake base fondant is usually white in colour and the decoration is done in black. But nowadays different colour fondant is used to decorate damask cake. However, after covering the cake with the base fondant comes the difficult part of decorating it. Pipe out the design on a wax paper and then you can paste the paper on to the cake to transfer the design. This saves time and is not a very difficult task.
As decorating cakes have become a homely affair, there are different stencils available to make decorations easier. Go ahead and decorate damask cake at home.
Image credit: norwegianphoenix.blogspot.com, cakecentral.com 
How To Decorate Damask Cake At Home