How Beans Can Be A Meat Replacement

5 Jan 2011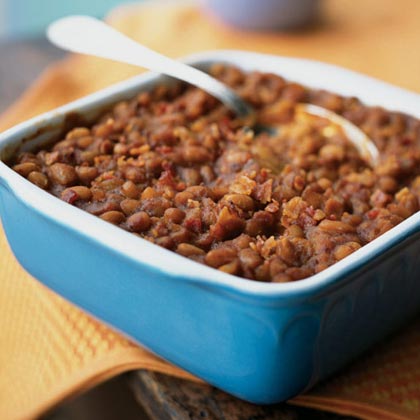 Cleanse you body and your digestive system by substituting meat products with some healthy beans. 
Jack and the Bean was my favorite childhood bedtime tale. I was fascinated by the bean stalk that grew upward touching the sky. I enjoyed the description of Jack climbing up the bean stalk and waited with baited breath until he as safely home after an adventure with the Giants.
Why Beans
Since then, beans have been my favorite vegetables. I love them raw, cooked, boiled or in curries. There are even times, when I substitute beans for chicken. They are tasty and high in protein and at those times, I don't really miss meat. There are many different kinds of beans and each of them have their own special taste. Red lentils for example, take very little time to make, and they are very good for your health, while the black eyed peas, might take longer to cook, but it is well worth the wait. Most of the dishes made with beans are easy to prepare and also taste great.
Basic Ingredients For Cooking
I personally prefer to cook my beans in coconut oil. This is an important cooing essential, and if you are not in the habit of using them, then you can start now. Virgin coconut oil is easily available in most Indian stores, and it has many health benefits. For one, it is known to kill cancer cells and it prevents heart troubles. It can also be heated to a high temperature without creating any free radicals. And yes, cooking in coconut oil adds a special aroma and taste t the food. Sea salt is another basic ingredient. As opposed to table salt, these unprocessed salts are full of minerals, which are essential for the body. For herbs, you can use sage, which is tasty and has antibacterial properties and cancer protection properties.
Prep Those Beans
Saute sage leaves in coconut oil for a while and then add the lentil along with a lot of water. Keep it on the simmer and let it cook till the lentils become soft. Now add a tea spoon of coconut oil and put in a little sea salt. That is all there is.
A portion of lentils a day, will meet all our weekly protein requirements. Say no to meat, and opt for these instead because you will be doing both yourself and the eco system a favor, by not contributing to the ecological imbalance, caused by meat eating. So just dig in, and enjoy!
Image Credit:  myrecipes.com
How Beans Can Be A Meat Replacement