What Are The Alternative Uses For Nuts

3 Jan 2011
George Washington Carver, an American scientist in 18th century discovered over three hundred Uses for Nuts, when Southern farmers were facing problems in selling their products for a fair price. 
Here are some of the uses for nuts;
Peanuts: Peanuts are tasty snacks enjoyed worldwide. There are several uses for peanuts.
Oil in peanuts can be used in cooking and for manufacturing soaps and shampoos.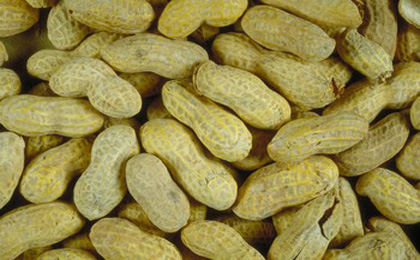 Peanuts also have some medicinal values, it can increase bowl movement if you are suffering from constipation. Peanuts can be used as an insecticide and can also be used as a substitute for charcoal. 
Almonds: Almonds are good for the heart because they are rich in monounsaturated fat. Almond flour is safe, if you are allergic to gluten because almonds are gluten free and for lactose intolerant people, almond "milk" is a good substitute. Almonds are also used in skin care products.
Brazil Nuts: Brazil Nuts are used as an antioxidant; apart from this Brazil nuts are also used in skin care products. Because of the high oil content, these nuts can also be burned and used in lamps and lanterns. Brazil nuts can also be used as an insecticide.
Hazel Nuts: Hazel Nuts are listed among the super foods. Like other nuts, hazel nuts are high in heart healthy fats. Apart from being an antioxidant for your body, hazel nuts are also used in skin and hair care products.
Macadamia Nuts: Macadamia Nuts are often used as food; the hulls around these nuts have good nutrition value. These hulls can also be used in mulch as fuel for the processing of the kernels and it can be used as an alternate for sand while doing sand blasting. Other uses for these nuts is that they are used as an ingredient in some plastic manufacturing processes.
Pecans: Pecans are nutritious nuts; shells of pecans are highly nutritious and useful. Pecans can be used in barbecues. It gives a good, delicate and sweet flavor to the food.
Walnuts: If you want to discourage plant growth, walnuts can be used. Walnut leaves pioneer a plant killing toxin into the ground and it can make growing other things very difficult.
The shells of the walnuts are used as a polishing agent and the wood can be used in furniture and gunstocks. 
So above are some alternative uses for nuts. 
Image courtesy: www.lifehackery.com
What Are The Alternative Uses For Nuts