Which Spices Can Replace Salt For A High BP Patient?
23 Dec 2010
Contrary to old beliefs, researchers have now proved that herbs and spices can help bring down the blood pressure. This article will talk in detail about Which Spices Can Replace Salt For A High BP Patient? Let's find out.
Introduction: Professionals recommend less usage of salt in food as its excessive intake can damage the heart. Hence, the question arises what shall we replace salt with in our daily diets. The answer is spices like ginger, garlic, rosemary, basil, dill, chili etc. Most of these spices can be easily found in stores.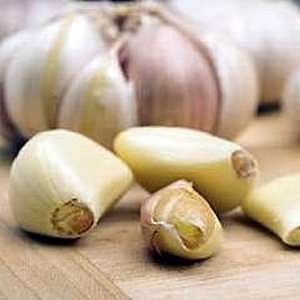 Garlic: Garlic magnificently lowers blood pressure and cholesterol levels. Eat three medium sized cloves of garlic every morning. It is recommended to use fresh garlic.
Rosemary: Rosemary is a spice with multiple benefits. It helps in improving memory, naturally adding flavor to your meal as well as lowering down the blood pressure from your body.
Ginger: Ginger is a readily available spice, which can reduces blood pressure. It has an element called gingerols in it which come out when you chew the spice. What gingerol does is decrease the oxidant substance in your digestive system. This helps you keep yourself away from nausea as well as high BP.That gives you enough reason to feel less gingerly about ginger - one of the healthy spices to replace salt.
Onion and Chives: Pungent-flavored onions are edible bulbs, which can used as a replacement to salt. Chives, which contain folic acid, potassium and Vitamin A and C, are similar to onion in taste and role. You can use dried or chopped chives with sauces, vegetables, eggs, cottage cheese and lean meat.
Other Spices: Spices like oregano, sage, basil, chili and cloves can be used a good replacement for salt in soups, salads, vegetables, meats, fish and chicken. Parsley, marjoram, nutmeg and thyme can also treat high blood pressure by using them in vegetables and meat products.
Image Credit: allotment.org.uk
Which Spices Can Replace Salt For A High BP Patient?