What Are The Substitutes For Hazelnut Liqueur?
A popular flavoring agent in bakes such as muffins, cakes , frosting, coffee and also a base ingredient for many a cocktail(if hazelnut martini is your favorite, then hazelnut liqueur is sure an eye-catcher)… hazelnut liqueur with its rich, nutty flavor can drive you nuts lighting up a passion hereto unknown. This handy, utilitarian, precious kitchen-mate is a must-have resource. But if you are out of this special-flavored liqueur, here are a few tips on what are the substitutes for hazelnut liqueur?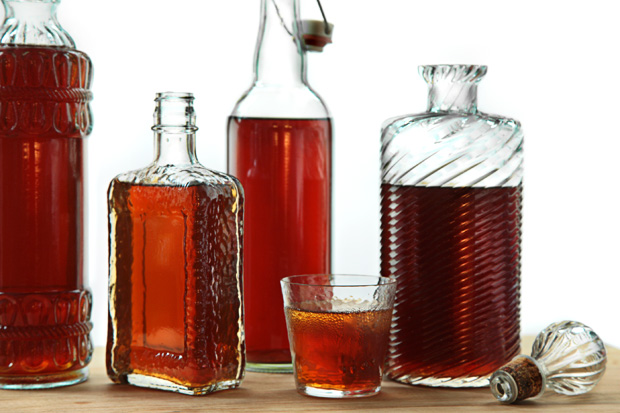 Many a time, it so happens that just when the ingredients of a much acclaimed recipe are in the making, you discover that the particular flavoring agent; which the recipe calls for, is not present. Especially, if you choose one of those rare occasions, where you wish to impart the richness of hazelnut liqueur(which was otherwise stored for vintage value) to an aromatic bake,  you find that either the bottle is outdated or has been donated or simply missing. Before you waste time ,chasing the trails of a missing hazelnut liqueur, some 'cues' on "what are the substitutes for hazelnut liqueur?" will save much time and energy.

Hazel nut liqueur has a sweet, nutty taste, so the substitute you choose should be able to emanate (and simulate at the same time) the same flavor to an extent such that the recipe in operation doesn't come out with a distinctly different product.

So here are a few substitutes for hazelnut liqueur:

•    Amaretto: This sweet, almond-flavored liqueur of Italian origin made from apricots and almond pits, infuses the same richness as hazel nut, and thus, is a good substitute for hazel nut liqueur (the popular Frangelico hazel-nut liqueur widely in use).

•    Almond extract : Almond extract has a strong flavor and generally the measure of the extract is half of what the recipe would recommend for hazel nut liqueur.

•    Walnut liqueur: "Nuts & family", generally bond well with each other, except with varying degrees of flavor and intensity and it is less wonder that walnut liqueur pitches in as a good substitute for hazelnut liqueur.

•    Brandy: The "cure" and a substitute for a missing hazelnut liqueur is the all-purpose brandy which can be added to your recipe for the same effect(though, with a slight difference in flavor).
Other forms of non-liqueur substitutes for hazelnut:

For your bakes, if you prefer a non-alcoholic substitute for hazel nut liqueur, here are a few options:

•    Hazelnut paste: Roasted hazelnuts finely ground and mixed with sugar- a befitting substitute for hazelnut liqueur (other nut pastes such as almonds, chestnuts and walnuts can also be use).

•    Hazel nut butters:  Other nut butter such as cashew, almond butter can also be used to add a dash of richness to your bake.

•    Hazelnut-flavored coffee syrup : The taste of coffee and the flavor of hazelnut can be quite inviting. So if your recipe can accommodate the taste of coffee, then a spoon of hazel nut syrup added to the hot coffee concoction, can give the best topping to nutty-coffee-flavored bake.
Our answers to your question on what are the substitutes for hazelnut liqueur simply widens your latitude of experimenting with your culinary skills, to the extent of helping you come out with your very own signature bake!
Photo courtesy  :chow.com