How to make Lemon Icing
15 Oct 2010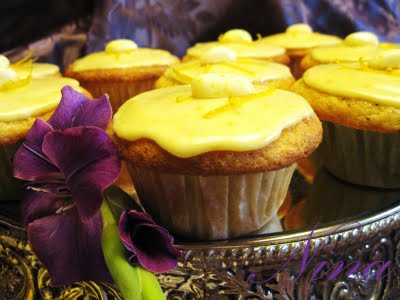 A favorite with many people of all ages, lemon icing is a variation of the simple butter icing, with a tangy, zesty flavor. 
A simple lemon icing recipe extremely versatile and can be used for many baked goods, such as cookies, cakes, sweet breads, and pastries.
Similarly, a lemon glaze, which is equally easy to make, can add a zesty touch to both homemade and store-bought baked goods. 
A basic recipe of lemon icing consists of butter, vanilla, freshly squeezed lemon juice, grated lemon zest, and sifted powdered sugar, and vanilla extract. The butter is beaten in a bowl until fluffy, and the icing sugar is added to it gradually, while beating it constantly. The lemon juice, lemon zest and vanilla is added to the butter-sugar mixture gradually, and beaten until the entire mixture is smooth and glossy, and spreadable. 
Use immediately and spread over cakes, cup cakes and cookies.
A lemon glaze is a similar recipe, which can be used to jazz up any baked item. This is made by mixing together and heating lemon juice, powdered or granulated sugar, vanilla extract and an optional dollop of lemon curd. Heat and stir the ingredients until smooth and glossy. 
Spoon or pour hot glaze over cake or drizzle over sugar cookies. To ensure that your cake soaks up as much glaze as possible, use a toothpick to make small holes in the cake before topping with glaze or icing. You can also use it to top a homemade pound cake to make a deliciously decadent dessert.
Pic courtesy: http://2.bp.blogspot.com
How To Make Lemon Icing